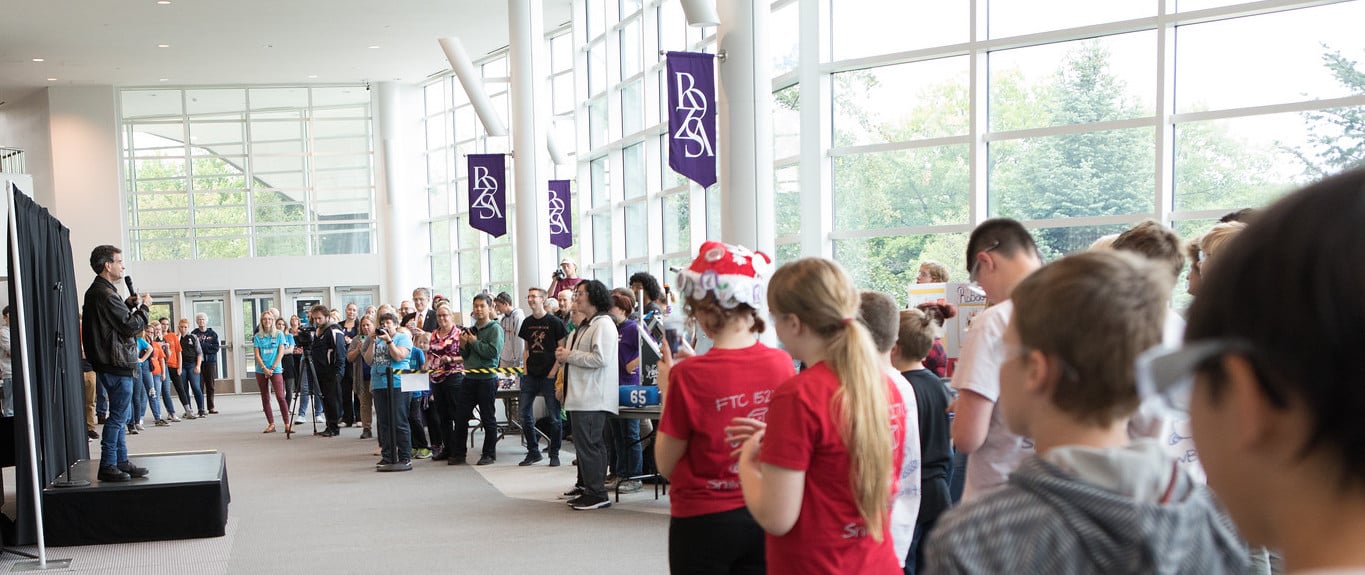 HOUGHTON — Dean Kamen is looking for his next engineers. Having already hired Michigan Technological University students, he knew where to look.
"I love their kids," he said. "They're smart, they're focused, they're mature, they're earnest. And we want more."
Kamen, president of DEKA Research and Development, visited Tech Thursday. He spoke to engineering students and met Upper Peninsula students participating in the FIRST Robotics program, which he co-founded.
"They've been great to us at FIRST, they've supported FIRST teams for a long time," said Kamen, whose 440 patents include the Segway. "Now we can return the favor and start hiring some of their graduates and it'll be a win-win. We want the kids, they want careers."
Read the full article by reporter Garrett Neese in the Daily Mining Gazette.