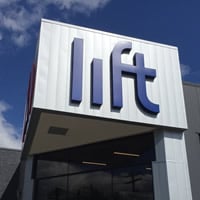 DETROIT – Lightweight Innovations For Tomorrow (LIFT), a national manufacturing innovation institute operated by the American Lightweight Materials Innovation Institute, has joined with Michigan Upper Peninsula-based startup Loukus Technologies to launch a "Fast Forge" project exploring the use of ductile magnesium-based alloys for extrusions used in automotive, defense and consumer applications.
The project team, which includes LIFT, Loukus Technologies, Eck Industries and Michigan Technological University, aims to extrude magnesium alloys with high room temperature ductility (>25%). In turn, this process will lead to a roadmap of magnesium alloy design and development, and a materials properties database of how they can be used in future applications.
Read more at LIFT Technology in LIFT Launches Project With Michigan Startup To Advance Automotive and Warfighter Safety.