New alumni can get connected to mentors and more on the Michigan Tech Alumni and Friends network: https://www.mtu.edu/alumni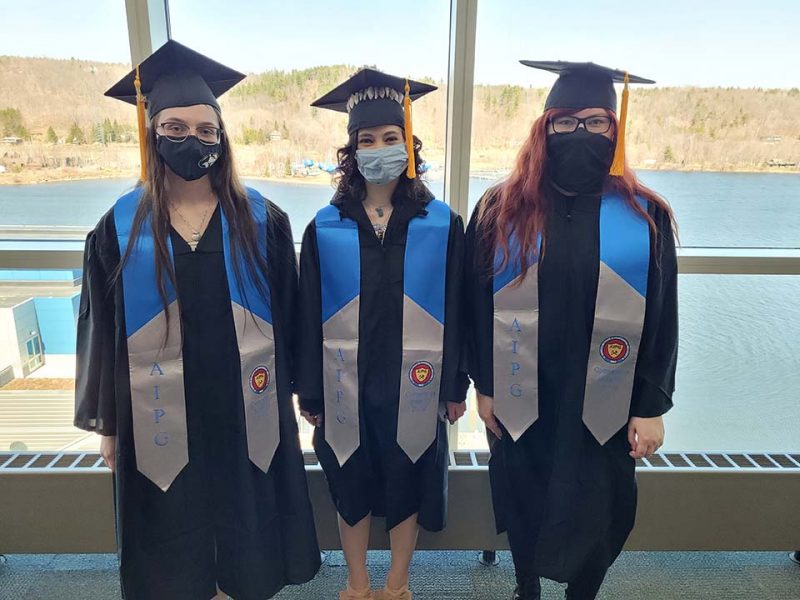 This year, graduating Huskies took part in a festive outdoor celebration. The graduation walk for the Classes of 2021 and 2020 through campus on April 30 was such a tremendously great time, we hope it can become a new tradition. It was a blue-sky, picture-perfect day we'll never forget.
GMES 2020-21 Degrees Granted
Summer 2021
BS EGE Caleb Kaminski
BS EGE Donelle Auten
BS EGE Makala O'Donnell
BS EGE Anderla, Maddy M.
MS EGL Pauline Verdurme
Spring 2021
BS EGE Heusdens, Breeanne M.
BS EGL Barth, Elana G.
BS EMG Neely, Benjamin A.
MS EGE Iuliia Tcibulnikova
MS EGL Sophie Mueller
PHD EGL Olivia Barbee
Fall 2020
BS EGE Abigail P. Friedl
BS EGE Dustin R. Helmer
MS EGE Ian O. Nichols
MS EGE Katelyn Elizabeth Kring
MS EGE Kelsey Anne Kirkland
MS EGL Celine Mei-An Carus
MS EGL Claudia Buondonno
MS EGL David Jokob Kelly
MS EGL Davide Saviano
MS EGL Evan Robert Lanese
MS EGL Heather Thole
MS EGL Robert Matthew Booth
MS EGL Roberto Cuahutemoc Armijo
MS EGL Roberto Piemontese
MS EGP Adam Bautzmann
MS EGP Erdi Apatay
MS EGP Katie E. Bristol
MS EGP Martine Hope Loevaas
MS EGP Mohamed Mahmoud Shawky Abuzaied Mohamed
MS EMG Adel Asadi
PHD EGE Chandan Kumar
PHD EGP Haitao Cao
PHD EMG Amol Paithankar
Summer 2020
BS EAG Eric Oliveira
BS EMG Garrett J. Singer
MS EGE Joyata Yatinkumar Raval
Spring 2020
BS EAG Dayol Carvalho
BS EAG Fernando J. Chambole
BS EAG Janayna C. Manuel
BS EAG Max L. Douglas
BS EGE Allyson M. Hartz
BS EGE Arie P. Ruiter
BS EGE Bobby G. Hirvi
BS EGE Ginny E. Hemmila
BS EGE Ian M. Gannon
BS EGE Steve E. Wright
BS EGE Tucker T. Scoville
BS EGL Evelyn T. Jobe
BS EGL James D. Yiu
BS EMG Drake D. Wilson
BS EMG Shawn M. Vandoorn
MS EGL Sentle Augustinus Hlajoane
"There is no doubt that through your hard work, tenacity, and perseverance, you have earned all of the rights and privileges that come with a degree from Michigan Tech."
A Husky Graduation Celebration for the Classes of 2020 and 2021
Experience some highlights from the Graduation Walk!