A recent partnership has been formed between the student organization Leaders in Continuous Improvement (LCI) and local non-profit 31 Backpacks. 31 Backpacks is a non-profit organization that sends food home in backpacks every Friday and school breaks for eligible children. The teachers, principals, and counselors at each school identify the children who need assistance and aid in the giving of the food bags.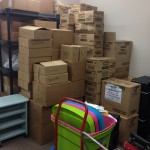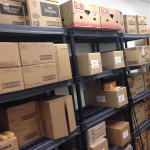 Laurel and Melissa Maki, the founders of 31 Backpacks, were very enthusiastic about partnering with Leaders in Continuous Improvement (LCI) and a game plan was formed right away. It was decided that LCI would begin with a storeroom 5S.
5S is a workplace organization methodology used to eliminate waste, organize a workplace, and create a system to sustain improvements. The 5 S's stand for Sort, Set in order, Shine, Standardize, and Sustain. The members of LCI were able to completely re-vamp the existing storeroom (as you can see in the pictures). In order to properly sustain this improvement, a weekly audit was created. This will allow various volunteers to "audit" the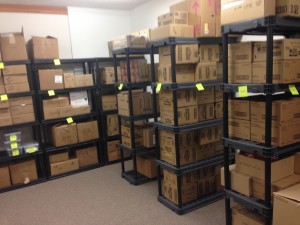 storeroom to ensure sustainment of the improvements.
Although we haven't fully implemented the new process, this is still a huge improvement from where we were at the beginning. This is a great starting place for a hopefully long partnership.
Be on the lookout for future improvements from the LCI and 31 Backpacks partnership!