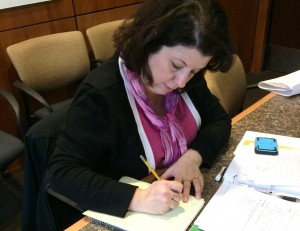 At the April graduation ceremony for our new Lean facilitators, the graduates each said a few words about what Lean means to them. Many of them have given me permission to share their thoughts with you. In the first entry of this series are the comments from Pattie Luokkanen, Manager of Resource Access and Discovery Services at the Library, and trained Lean facilitator.
Pattie said….
"One of my early encounters with Lean was when I took part in a 5s Blitz.
I was new and didn't really know what it was all about. I was so surprised to find that the people in the workshop all had some messes to clean up, like cluttered supply cabinets and messy desks. Here we were confessing that we had a problem, but then we were shown how to clean up the mess and keep it that way! We were assigned a coach to help us with this. My coach was Kathy Wardynski. She was a great coach, not only guiding me through my clean up project but also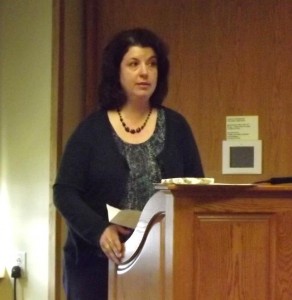 telling me other things that can be done with Lean on campus. It was a great experience for me and opened my eyes to other possibilities with Lean and left me wanting to know more.
What I like most about Lean is that it is positive. It's a positive approach to problem solving. I believe that you can inspire great ideas and creative problem solving in a positive environment. I love the fact that an important ground rule for continuous improvement events is that it takes place in a mutually respectful, blameless environment. That is powerful!"
Visit the Campus Facilitator page on our website to see all of the facilitators here on campus.