When I first started here in the Office of Continuous Improvement in August, I was asked many times by many of my friends and family what exactly it is that I do in the office. Well, I didn't really know exactly how to explain it, or even understand what exactly I was doing. That went on for the first half a month of me working in the office, and it kind of died down a little bit after that.
A couple weeks ago one of my friends asked me again what exactly my job is, because I never could explain it well enough before, because like I said I didn't really understand exactly what it is that I do. Anyways, she asked me again, and I told her that I am the communicator between the Office of Continuous Improvement, and essentially the rest of the university, and we do special events to help different departments or services essentially fix problems using Lean tactics that they come across.
She seemed to really enjoy the thought of what it is that I do, and eager to learn more. So I'm trying to help her incorporate Lean into her life, to see how it could benefit her. For starters, I'm planning on introducing her to Kanban's, to hopefully help her with her scheduling throughout her day or week, because she has a tough schedule as is. Hopefully, from there we can expand into more Lean tools, to help find and eliminate waste in her life, and hopefully make her happier as a person.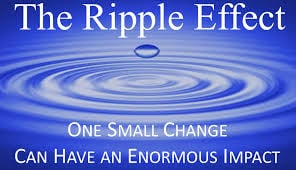 I'm excited to see if I can help make a difference for the better in her life.
It's very enriching to think that I could have a good influencing impact in the way someone lives their life, especially if I'm helping them live a more efficient and effective lifestyle, and I can't wait to see what else I can do in the future with my newfound knowledge.