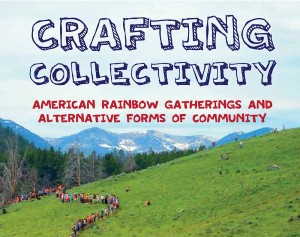 Sociologist Chelsea Schelly, Ph. D. will present a talk entitled, "The Rainbow Way: Participation and Experience in the Rainbow Gathering Culture," based on her recent book, Crafting Collectivity: American Rainbow Gatherings and Alternative Forms of Community.
The will take place Wednesday, March 25, in the Van Pelt and Opie Library East Reading Room, Michigan Technological University. The event is part of the Library's Nexus: The Scholar and the Library series. Join us at 4 pm for refreshments. The talk begins at 4:15 pm.
Parking on campus is free after 4 pm.