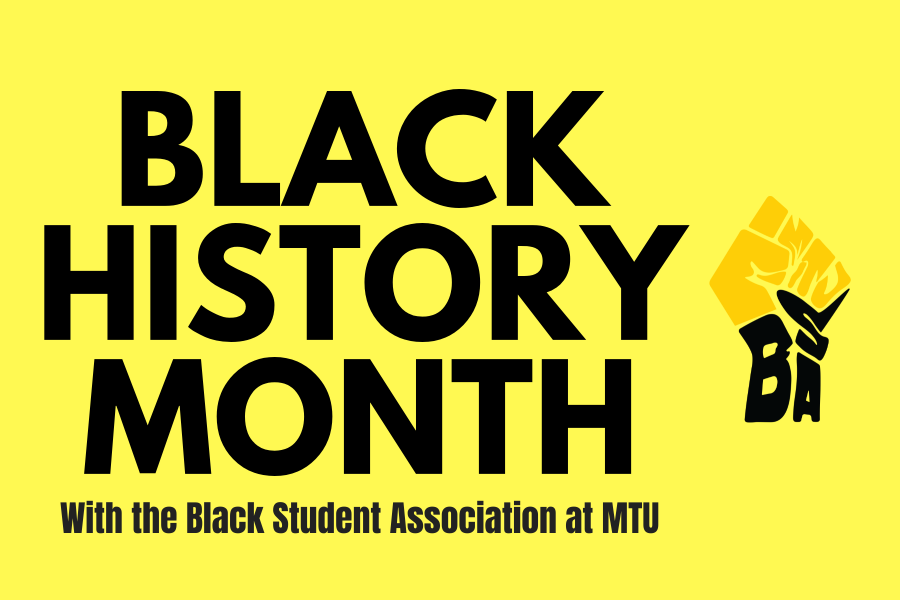 Black History Month is among us! It is a time of learning, observance, and most of all…celebration! Please join the Black Students Association (BSA) in celebrating BHM by contributing to the exhibit in the library. This exhibit will be up all month starting February 1st, and all members of the Michigan Tech community are invited and encouraged to submit any form of art (painting, poem, drawing, poster, etc.) to be included in the exhibit. The theme is all things Black Excellence, Innovation, & Joy. The exhibit is meant to be uplifting and the theme is intentionally broad to inspire creativity. Don't worry about being an artist! Just have fun. Submissions can be made to the CDI weekdays from 9am to 5pm either anonymously or leave your first and last name for credit. Deadline to submit is Monday, January 31st, COB. Not sure what to submit? Please join us on Friday, January 28th from 4-7pm at the library (room 244) where we will provide free canvases, paint, poster boards, markers, and construction paper for those interested. Hope to see you there!
For any questions about submitting art or the exhibit please contact Jailynn Johnson, BSA President, at jailynnj@mtu.edu or Dr. Mayra Morgan, with the CDI, at msmorgan@mtu.edu
The Black history month exhibit by BSA will be up the entire month of February on the main floor of the Van Pelt and Opie Library, The exhibit will be accompanied by a display featuring books recommended by BSA students, including newly purchased titles.