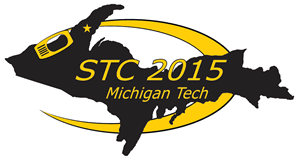 Mike Meyer gave the keynote address on Wednesday, June 17, 2015, for the Student Technology Conference held in Houghton this week. The conference concerns content-rich academic, computing, and telecommunications technologies in student living areas. The keynote address was entitled "The Transition to Teaching 24:7."
Meyer is a Senior Lecturer in Physics and the director of the Center for Teaching and Learning on campus.
The conference is a ResNet activity. ResNet is an international organization providing a forum for discussion, collaboration, and development for IT professionals in higher education. The conference runs June 16-19, 2015.