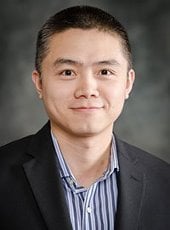 HOUGHTON — A Michigan Technological University researcher is leading the effort to create a comprehensive model for the complicated and diverse climate of the Great Lakes region.
Pengfei Xue developed a model combining climate and water models with assistance from Loyola Marymount University, LimnoTech and the National Oceanic and Atmospheric Administration's Great Lakes Environmental Research Laboratory.
When we have that component, the entire water cycle and surface water cycle would be complete. Then we could estimate the water level change over years.