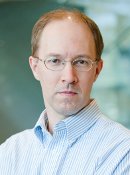 Will Cantrell, coordinator of the Summer Undergraduate Research Fellowship program, will conduct a workshop for students on the SURF application process, including writing an effective SURF proposal. The workshop will take place at 6 p.m. tomorrow (Jan. 12) in Fisher 130.
Faculty and staff are encouraged to notify students interested in applying for SURF funding to attend.  This workshop will cover the same material as the one presented in December.
The deadline for SURF applications is 4 p.m. Jan. 27.