Due to COVID-19, GRE test scores are now waived for applicants to the physics and applied physics graduate programs.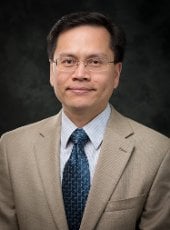 Yoke Khin Yap, a professor in the Department of Physics, was selected to become Michigan Tech's newest University Professor during the 2019-2020 academic year, through a highly selective process. Yap joined the Department of Physics in 2002 and was promoted to full professor in 2011. Ravi Pandey, chair of physics, said "Dr. Yap is enthusiastic about both teaching and research and treats the two as inseparable."
Read more in Tech Today.
Congratulations to Binita Hona and Jinlin Zhang, who were awarded Graduate School Finishing Fellowships for Spring 2019. Best of luck to you!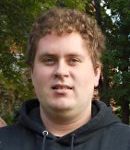 Congratulations to Tyler Capek (advisor: Prof. Claudio Mazzoleni) who was selected to receive the U.S. Department of Energy Office of Science Graduate Student Research award.
Congratulations to Connor Hawry and Zackerie Hjorth (both advised by Prof. Yoke Khin Yap), who received Summer Undergraduate Research Fellowships for 2018. Connor will be working on synthesis of small diameter BNNTs for biomedical application and Zackerie on boron nitride nanosheet synthesis for increasing electron mobility of graphene and TMDCs on SiO2 substrates.
Congratulations to Janarjan Bhandari (Advisor: Prof. Claudio Mazzoleni), Aeshah Muqri (advisor: Prof. Jae Yong Suh) and Kevin Waters (Prof. Ravindra Pandey), who have received Finishing Fellowships from the Graduate School.
Congratulations to Aeshah Muqri (advisor: Jae Yong Suh), who was recognized with an Outstanding Teaching Award, and Meghnath Jaishi (advisor: Ranjit Pati) who was recognized with an Outstanding Scholarship Award.
Students in PH3210 presented posters on their class projects.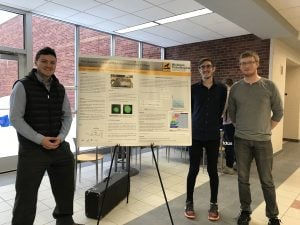 Keegan Downham, Sam Groetsch, and Zack Hjorth (above, L to R) presented "The Quantum Eraser and the Brachistochrone Problem."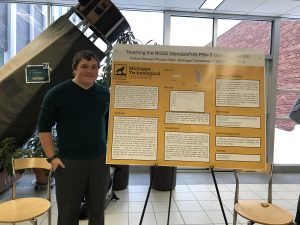 Robert Stenger (above) presented "Teaching the NGSS Standard HA-PS4-3 Using Diffraction"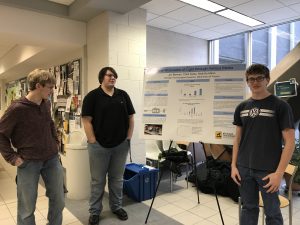 Chris Colby, Matt DeMario, and Jon Berman (above, L to R) presented "Power Modulation of Light through Various Media."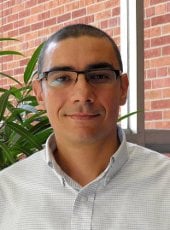 Ramy El-Ganainy is co-author on a paper, Non-Hermitian photonics based on parity–time symmetry, published 30 Nov 2017 in Nature Photonics (doi:10.1038/s41566-017-0031-1)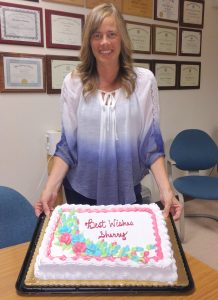 Our best wishes go to our office assistant, Sherry Andersen, as she leaves us to pursue new adventures in warmer climates.
Good luck, Sherry!