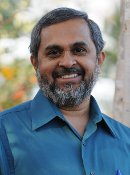 Bruce Seely, dean of Michigan Tech's College of Sciences and Arts, has announced appointment of three new department chairs. Cary Chabalowski will join the Department of Chemistry as chair and professor of practice as of July 15. On July 1, Anne Beffel will assume chairmanship of the Department of Visual and Performing Arts (VPS), and Chandrashekhar Joshi will become chair of the Department of Biological Sciences.
All three new department chairs, Seely added, have had distinguished careers that demonstrate academic and administrative accomplishments and a commitment to education that promises success in their new roles. "I am deeply gratified at their willingness to take on one of the hardest roles in academic administration. But I am even more excited about the chance to work closely with these three energetic and enthusiastic new chairs," the dean said. "I ask the campus community to help them feel welcome as they arrive in Houghton over the next month."
Read more at Tech Today.