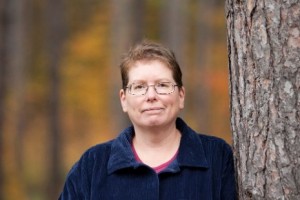 Kathleen Halvorsen, whose scholarship bridges social and policy sciences relating to climate change, has been chosen to receive Michigan Technological University's 2014 Research Award.
Professor Alex Mayer, who nominated Halvorsen for the award, called her "a major force in joining social science with natural science and engineering disciplines." She is a professor in both the Department of Social Sciences and the School of Forest Resources and Environmental Science.
"[H]er most noteworthy contributions are advancing research into biologically derived fuels, fostering interdisciplinary research and spearheading Michigan Tech's environmental and energy policy graduate programs," Mayer said. "Professor Halvorsen has shown a remarkable ability to bring literally dozens of colleagues together to craft proposals and lead projects which advance science and international collaborations across continents."
Read more at Tech Today, by Marcia Goodrich.