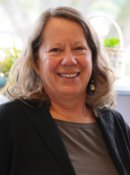 The College of Sciences and Arts is very pleased to announce the appointment of Linda Ott as associate dean for special initiatives, focusing on diversity in computing. Ott's appointment signals a renewed effort to increase the diversity of students in computing and information. The under-representation of women and ethnic minorities has been little affected by significant national efforts to introduce changes—indeed, there has been some backsliding on earlier gains.
National attention for the difficulties came from recent attention to the poor record of largest firms in Silicon Valley in recruiting and retaining women in these firms. Michigan Tech, like many universities, has worked steadily to increase the number of women enrolled in computer science, software engineering and computer engineering, but the five-year average enrollment of women stands at only 7.5 percent of the total student population in computer-related degree programs. Morevoer the situation has changed only a little since 2009. Clearly, progress is elusive.
Ott's appointment will bring much more energy to efforts to recruit a more diverse population of students into computing fields. Bruce Seely, dean of the college, notes how the appointment builds off Ott's long-standing commitment to addressing the lack of diversity in the field. Over the past two years, Linda led the effort to bring Michigan Tech into the Pacesetters progam of the National Center for Women in Information Technology (NCWIT). And for a much longer time she has engaged in activities with the Summer Youth Program and other outreach efforts at the state-level to raise the awareness of female students concerning the opportunity in computing. Seely noted that "Linda is perfectly positioned to explore and help implement ways to bring more students from diverse backgrounds to campus. This is her true passion." She will continue these programmatic efforts and outreach initiatives while also studying the lower retention and persistence rates for all students—not just women—pursuing Tech degrees in computer science, computer engineering, network and systems administration and software engineering. In addition, she will compare and benchmark Tech's efforts against other schools and national patterns, understand the retention of students in computing-related fields and seek external funding to support programs to address these issues.
Because many groups on campus are working on these questions, Ott will collaborate with different groups on campus, including academic departments, schools and colleges, admissions, development, alumni relations, the Center for Diversity and Inclusion and WISE.
By allowing her to devote all of her time and effort to these tasks, Seely added, he hopes Michigan Tech can make real progress on diversity. "I am thrilled Linda is going to devote her time and energy to these important and challenging problems."
She will begin her efforts Monday, March 16.
From Tech Today, by College of Sciences and Arts.
Tech appoints Ott as Associate Dean for Special Initiatives
Though the job title may be new, Linda Ott, Associate Dean for Special Initiatives in the College of Sciences and Arts at Michigan Technological University, is no stranger to promoting diversity in computer-related programs.
Read more at the Mining Gazette, by Meghan Marquardt (subscription required).