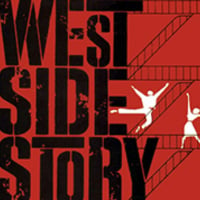 The Tech Theatre Company will hold auditions for "West Side Story" next week. Auditions for singing, dancing and chorus roles will be held from 7 to 10 p.m. Monday (Jan. 16) and Wednesday (Jan. 18) in Rozsa 120 (choir room).
Auditions for non-singing roles is 7-10 p.m. Tuesday (Jan. 17) in Rozsa 120.
To be assigned an audition slot, you must fill out a registration form.
You may sing a song from the show, or from another similar style production. Limit your selection to three minutes. An accompanist will be provided. If you sing something other than West Side Story, bring a copy of your music for the accompanist.
Wear comfortable clothes for dancing. You will sweat. If you have character shoes, bring them, otherwise sneakers are appropriate.
Callbacks will be Thursday (Jan. 19). A callback list will be sent out via email to all who auditioned following the Wednesday evening auditions.