This snippet is used to list one person on a page with different format options. You must first create a Personnel Information item for the person.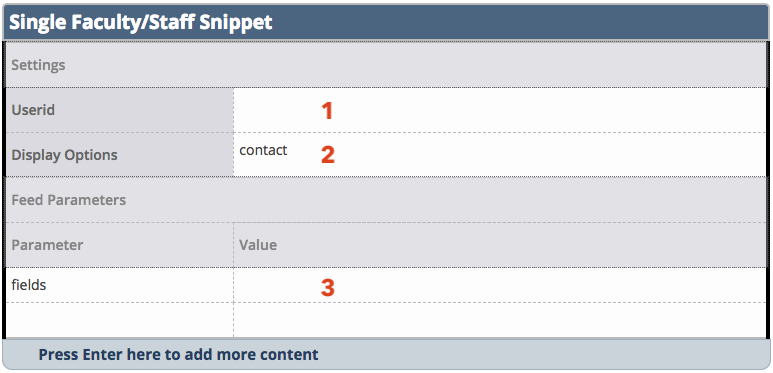 Userid: Type the user ID for the person you want to display.
Display Options: Type the word listed below for the format you want to use to display the person. Do not include quotation marks.
Fields: Not used at this time.

(Video has no sound.)