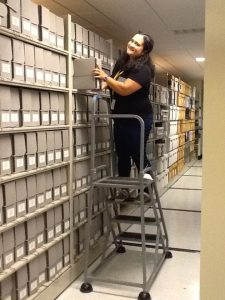 It is hard to believe that summer is almost over and even harder to believe that my time here is up. These past seven weeks as the Michigan Tech Archives intern were full of amazing (and challenging) opportunities. I had the chance to experience many different aspects of the archival profession, gain new archival skills and continue to develop others.
The most valuable and memorable experience from this internship is working with patrons on their reference requests. Providing access to archival materials is one of the most important aspects of an archivist's job and assisting patrons find the materials they need can be challenging. Each patron and their research is unique and thus requires good communication skills that I developed over the course of this internship.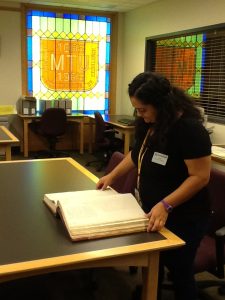 Property assessments and tax rolls became a surprising favorite research request of mine. Although they can be difficult to understand at first, the documents provide really interesting information about the property owners and the region in general. It is fascinating to see the changing ownership of historic homes and buildings, as well as land.
Overall, I am very blessed and grateful to have had the opportunity to intern at Michigan Tech University and to spend my summer in the Copper Country. This internship gave me the skills and knowledge needed to flourish as a new archivist and has prepared me for my future in this profession. I want to again thank the University Archivist and the rest of the Archive's team for welcoming me into their archives and guiding me along this internship.