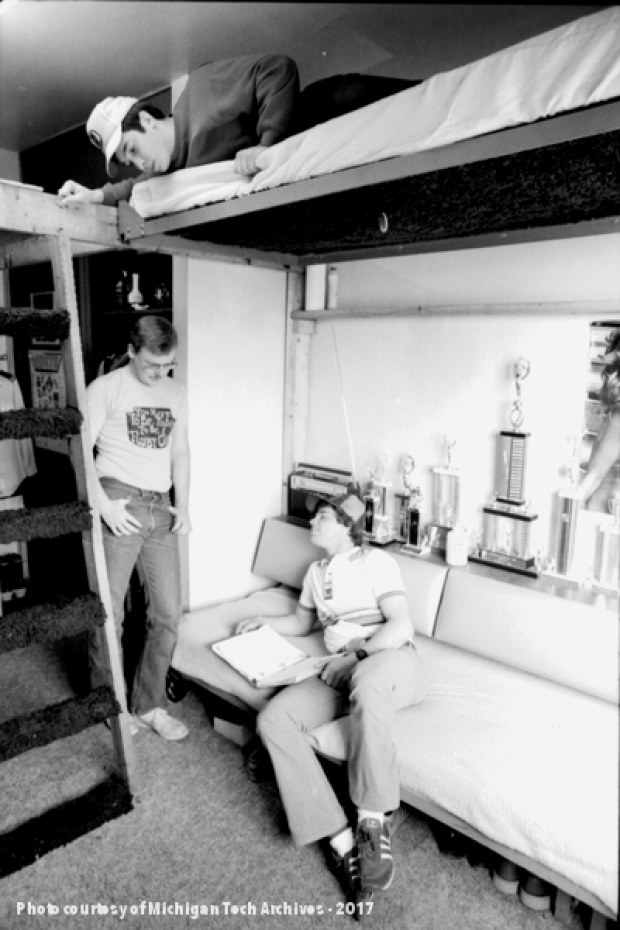 It is hard to believe, but Michigan Tech's Move-in Weekend is upon us! Move-in weekend is a big part of the new academic year as the university prepares to welcome a new group of Huskies to the Copper Country.
The majority of newcomers plan to arrive sometime between 9 a.m. and noon on Saturday to get settled into their dorms, meet new friends, and start the year off right. Housing staff and dormitory resident assistants will be on campus this weekend to welcome new students and their families as well as to help students get acclimated to dorm life.
Our Flashback Friday pays tribute to all the great things about dorm life, looking back to three friends relaxing in a dorm room in 1983. The loft, a classic part of the experience, is prominently featured. For more information about Move-in weekend, see a detailed write-up on the Keweenaw Report website.