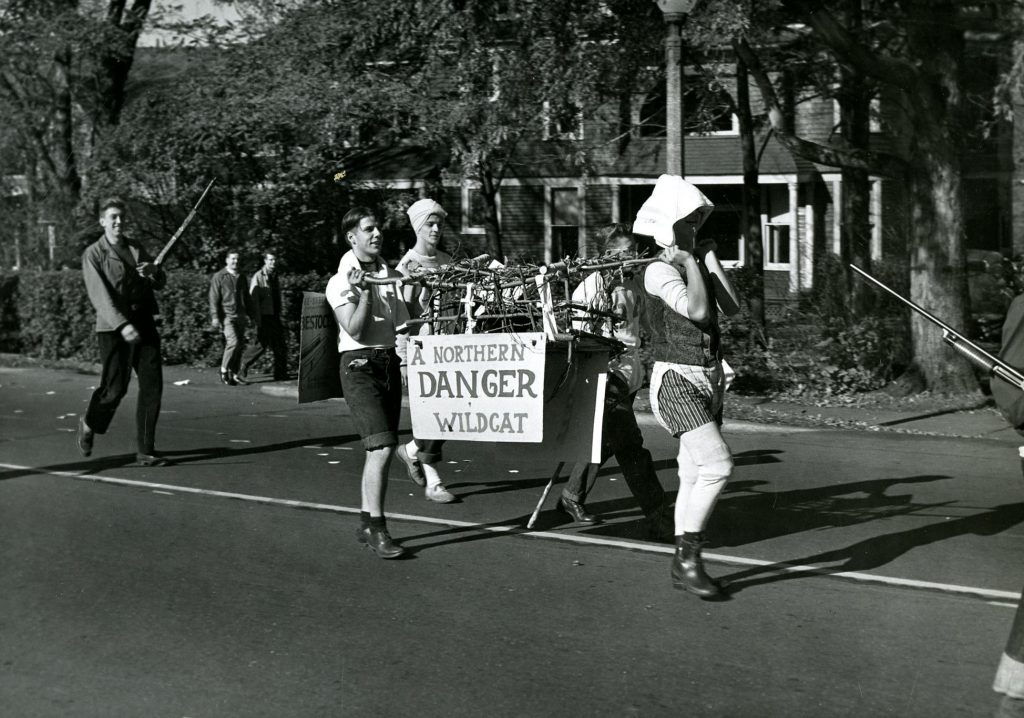 Happy Homecoming, Huskies! We're honoring homecoming weekend with a flashback to 1948.
According to coverage of the event in the Michigan Tech Lode, the 1948 homecoming was the "most successful Homecoming weekend ever held at Tech." Festivities included a parade and football rally Friday night. Attendees were told to meet at the Clubhouse at 8 p.m. for the torchlight parade to Engineer's Field with a toasty bonfire and speeches by Dr. Stipe, Coach Al Bovard, and "members of the undefeated Huskies."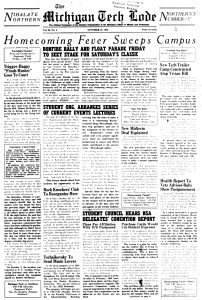 Revelers then made their way to Dee Stadium for cider, doughnuts, and a square dance. Another parade was held Saturday and included floats from most of the fraternities and professional organizations with Sigma Rho winning top honors. According to the paper, Tech "humiliated" Northern Michigan University, remaining undefeated in their fifth win of the season.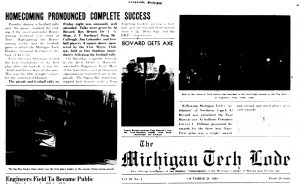 Coach Bovard was awarded the Tech-Northern trophy, the Paul Bunyan axe, from Northern head cheerleader, Joe Erickson. Football fans familiar with the big Minnesota-Wisconsin rivalry and their Paul Bunyan axe will surely be scratching their heads at that, but it seems Tech and Northern had a similar tradition.
We hope that you enjoyed this flashback to 1948. Enjoy Homecoming, Huskies! We'd love to hear your favorite your favorite Homecoming memory!