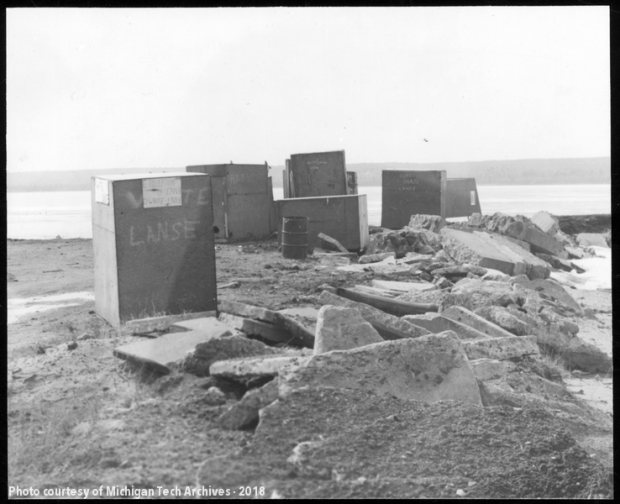 Happy Flashback Friday, Copper Country. This week we're paying tribute to that age-old rite of spring when U.P. anglers switch from ice fishing to open water fishing.
Pictured here in L'Anse in 1977, ice shanties accumulate along the Upper Peninsula waterfront after being taken off the water for the season. Many anglers are sad to have to finally throw in the towel on ice fishing season, but there's always the promise of another big catch in the streams and open water of the coming months.
The article that accompanied this photograph from the Daily Mining Gazette noted that "at least a few brave ice fishermen still had their shacks out on the big lake when this picture was taken" and we're not surprised. Stay safe anglers and enjoy the change of fishing seasons!
The Michigan Tech Archives has plenty more photos like this waiting to be discovered. Interested in seeing more? Hop onto our Copper Country Historical Images database at
cchi.mtu.edu
and browse through just a fraction of our photograph collection.