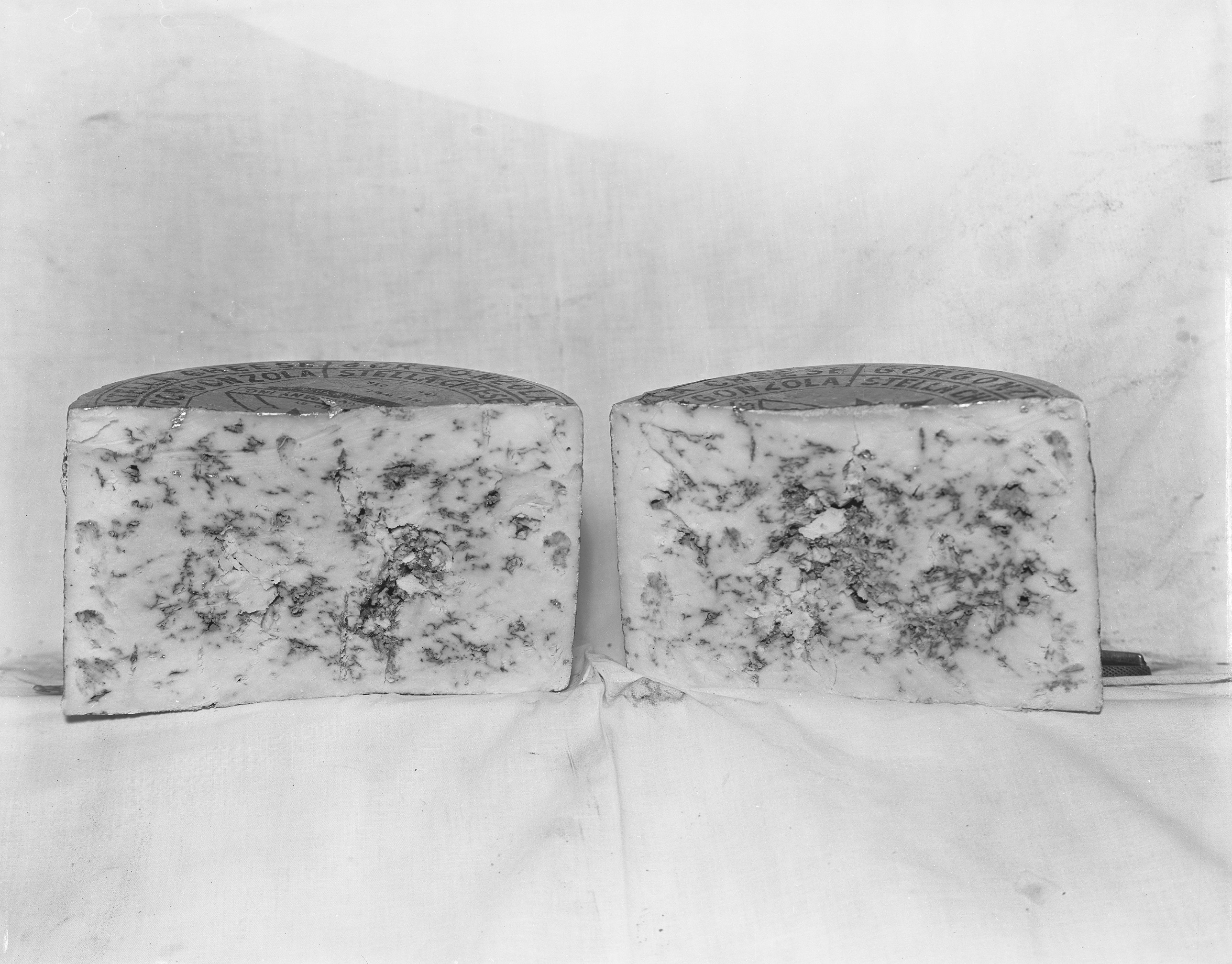 Just in queso didn't know, some of the staff at the Michigan Tech Archives really love cheesy puns. So for this week's Flashback Friday we couldn't resist highlighting a piece of cheesy Copper Country history: the establishment of the Stella Cheese Company in Baltic, Michigan.
What would later be known as the Stella Cheese Company was initially established as a farming enterprise near Superior, Wisconsin in 1917. Within a short period of time the operation outgrew the size of the farm and the company was forced to expand to its first unit at Lake Nebagamon near what is now the Brule River State Forest and named Nebagamon Cheese Company. Unfortunately, correct pronunciation of the company's name proved tricky for its Italian owners and the name was changed to Stella. According to an article printed in the Daily Mining Gazette in 1935, the new name was derived from the Italian word for star and a "special and popular cheese called stellarosa." As far as we can tell, the stellarosa must have been nacho ordinary cheese among the Italian community.

Stella's big cheese was Count Guilio Bolognesi, an Italian immigrant born in 1879 in Luzzara, Italy, who controlled operations from his posh Gold Coast home in Chicago. Bolognesi's brother, Emilio, served as secretary. Attilio Castigliano served as production manager and vice president. Himself an Italian immigrant, Castiglioano started his American life in Calumet at the turn of the 20th Century. As the business continued to grow, additional units were developed in locations such as Mass City (1929), Baraga, Campbellsport and Perkins and by 1935 Stella had grown into an installation processing 40 million pounds of milk from 10,000 cows and cooperating with roughly 2,000 farmers.
The company's crowning achievement was the installation of its premier unit in Baltic, Michigan in August of 1935. Bolognesi prophesied that they were placing "in the hands of this district one unit" that was "destined to be the largest in the United States in the particular kind of cheese made." Stella's president wasn't wrong as over the next 18 years the plant in Baltic proved that there wasn't another unit cheddar than it.

Managed by Joseph Basso and Jacob Onkalo, the Baltic unit employed as many as 110 men and women and at its height was processing "100,000 pounds of milk into 300 22-pound loaves of Parmesan and 200 25-pound loaves of Romano in a single day." According to a retrospective article in the Daily Mining Gazette from 1981, "in a normal year, 15 70,000-pound shipments of Parmesan cheese alone left the Stella plant." Additionally, "as Italian cheese must be aged for nine or 14 months, South Range and Baltic would normally have as much as $2 million of cheese in its four warehouses," though the old Baltic School, Derby Hall and South Range wine cellars were also used for storage. Cheese produced at the plant were often sold under the Kraft and Chef Boyardee labels.
The Baltic operation thrived from 1935 until 1953. By 1950, new health regulations and industry standards forced companies such as Stella's to purchase expensive new equipment, which proved a hardship for smaller operations that fed the Stella plant. Combined with milk supply competition from Copper Country cooperatives, many plants began to close. Baltic outlasted its sister plants in Mass City and Baraga with operations funneled to Baltic. Cheese was last produced in Baltic in February 1953, though warehousing of cheese continued until 1968. Stella was sold to L. D. Schreiber Co. of Green Bay, Wisconsin and in 1963 acquired by Universal Foods.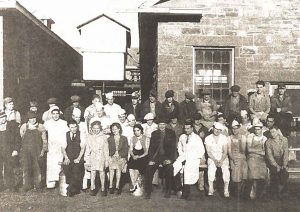 We hope that you enjoyed this look back at a piece of cheese industry in the Copper Country — we think its pretty grate. Have a Gouda weekend and Labor Day!