All posts by tfreeman
---
The University Student Learning Goal 3 (Global Literacy) Committee, with support from the Provost's office and Center for Teaching and Learning, is pleased to announce a small faculty grant program to encourage innovative and effective ways to introduce or enhance global literacy content into Michigan Tech undergraduate courses.
We expect to give two to four awards of up to $1,600 each for work over the summer 2017 to support course development for courses to be taught in the next two years. A match is not required, but applicants are encouraged to seek a match from departments or other units on campus if additional funds are needed for the project.
Objectives of the Grant
Grants will be used to introduce or enhance global literacy content in Michigan Tech undergraduate courses in innovative, effective, and measurable ways. Further information on University Student Learning Goal 3: Global Literacy is available at this link.
Award money must be used for Michigan Tech course development to support the university student learning goal of global literacy. Funds should not be used for travel or conference expenses. The following expenses are allowable:
Faculty summer salary
Materials purchased for a course
Student assistant
Software
Selection of awardees will be based on the outcomes of reviews by a committee assembled by the Goal 3 Committee, Provost's office, and Center for Teaching and Learning. The committee will consist of individuals not involved in the proposals and who have expertise in global literacy.
Expectations of Awardees
Awardees will present their project and how it supports global literacy in a faculty coffee chat organized by the Goal 3 Committee and Center for Teaching and Learning during the fall semester 2017. Through this presentation, awardees are expected to share teaching models and ideas with other faculty members. The new curricular material should be implemented into coursework at the earliest occasion, and no later than spring semester 2019.
Eligibility
Applicants must be faculty members who will teach courses in their unit with the new curricular material on a regular schedule. A single faculty member may apply for a course taught individually, or an interdisciplinary team that co-teaches a course may apply together for one award.
Proposal Required Elements
Responses to project summary and budget should total about 1,000 words.
Project summary should answer the following questions:
How will you introduce or enhance global literacy content for a specific course you teach at Michigan Tech?
What impact will your work have for Michigan Tech's university curricula to enhance global literacy, including the estimated number of students impacted?
What is the timeline for your proposed project, including teaching the course?
How do you expect to measure the effectiveness of your project in terms of student attitudes and/or student learning in global literacy?
Budget should include:
Line item expenses
Brief budget justification as a clear narrative
For a match, include a brief letter from the chair, dean, or director supporting the match.
Submissions
The Intent to Apply form must be submitted by March 20, 2017. The form is available at this link. Once the Intent to Apply form is submitted, applicants will be invited to a Canvas course to submit the grant application. Questions about the submission process can be directed to the Goal 3 Committee co-chairs, Ramon Fonkoué (rafonkou@mtu.edu) and Kari Henquinet (kbhenqui@mtu.edu).
Timeline
Grant applications open: February 7, 2017
Intent to Apply form due: March 20, 2017
Applications due: March 31, 2017
Awards announced: early April 2017
Summer 2017: Project work carried out and funds spent
Fall 2017: Presentation of results to Michigan Tech faculty
---
February 22, 2016
By Sara M. Fulmer, PhD
---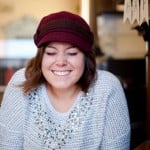 Taylor is a 4th year Psychology major, working toward a Social and Behavioral Studies minor as well as a Writing certificate. She has worked at IGSC3 for one year and has also worked as a Teaching Assistant and Research Assistant. Outside of Michigan Tech, Taylor works as a barista at Cyberia Cafe in downtown Houghton and volunteers as a Big Sister through the Big Brothers Big Sisters mentoring program. Previously, she earned an Associates Degree in Culinary Arts from the Great Lakes Culinary Institute. On the weekends you can find her baking, adventuring, hanging out with friends, spending time with her family or playing with her cat.
---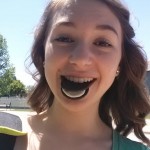 Miranda is a second year Biological Sciences major and is working on an International German minor and a Microbiology minor. She has worked for IGSC3 for one year, and next year will begin coaching at the Biology Learning Center as well. Outside of work and school, Miranda likes to read, explore the Keweenaw, and hang out with friends
---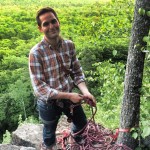 Evan is a third year Biological Sciences major  and German minor. He has been working with IGSC3 for a year and enjoys the opportunity to share cultural ideas and perspectives. In his free time he enjoys rock climbing, trail running, and reading.
---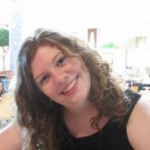 Sarah is a fourth year Environmental Engineering major and is currently working on a certificate in Global and Technological Leadership through the Pavlis Institute. She will graduate in May 2015 and return for a Master's degree in Environmental Engineering through Michigan Tech's Master's International Peace Corps Program. This is Sarah's first year coaching at IGSC3, but she has been coaching at the Michigan Tech's Multiliteracies Center, IGSC3's neighboring center, for the past two years. Sarah enjoys reading, traveling, and photography in her spare time.
---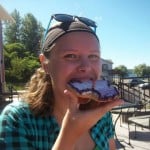 Larissa is a third year Psychology major and is working towards a minor in Law and Society as well as Ethics and Philosophy. She has worked at IGSC3 for one year and is also a coach at the Multiliteracies Center. In the fall of 2015 she will also be an Academic Success Coach and a Peer Teaching Assistant. When Larissa is not working she enjoys watching Netflix, sleeping, reading, playing with cats, and biking.
---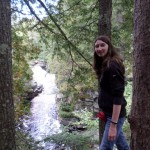 Rachel has been the Graduate Teaching Assistant  for IGSC3 (and the MTMC) since 2013. She is a Ph.D candidate in Geology, studying a volcanic area in Ethiopia. Her undergraduate degree is in Earth and Environmental Science and she has an International Masters in Volcanology and Geotechniques. She is from England and has studied abroad in Iceland, France and Michigan. She is also a board member for Nosotros; a latin organization on campus. Outside of university, Rachel volunteers for Little Brothers Friends of the Elderly on holidays and enjoys dancing and reading in her free time.
---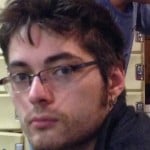 Connor is a third year Communication, Culture, and Media major who speaks German but has not signed up to get his certificate yet. The end of this semester will mark the second year he's been working in the IGSC3. In his free time, Connor can be found reading, writing, and guzzling coffee like it's the mana of life.
---