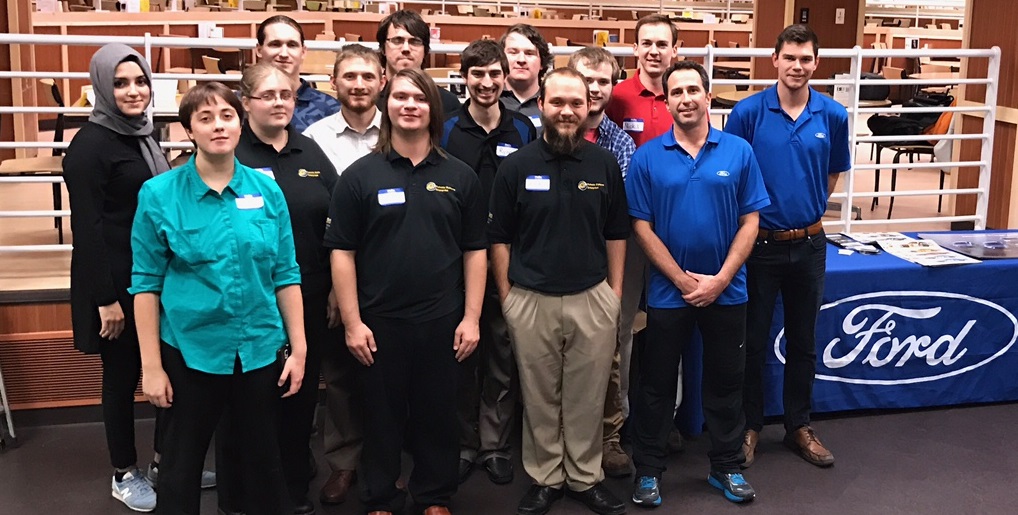 ECE's Robotic Systems Enterprise (RSE) was host to the first annual Controlathon sponsored by Ford Motor Company on Saturday, November 12. Ten teams competed in the inaugural one-day event held on the Michigan Tech campus, Memorial Union Building.
Ford's purpose of the event was to raise the interest of controls engineers in the automotive industry. The students competed against each other as individuals or teams to see who could program an Arduino-based robot to complete pre-assigned tasks, such as solving a maze and following an object. The goal of the Controlathon was to create a unique solution to the presented problems in a limited amount of time. The teams were tasked to complete three separate events, scores were assigned for each event.
At the end of the day, Sirius Cybernetics came away with first place; 2nd Desert, 3rd 2CS & an EE, 4th C Dogs, and 5th place was Team Mine.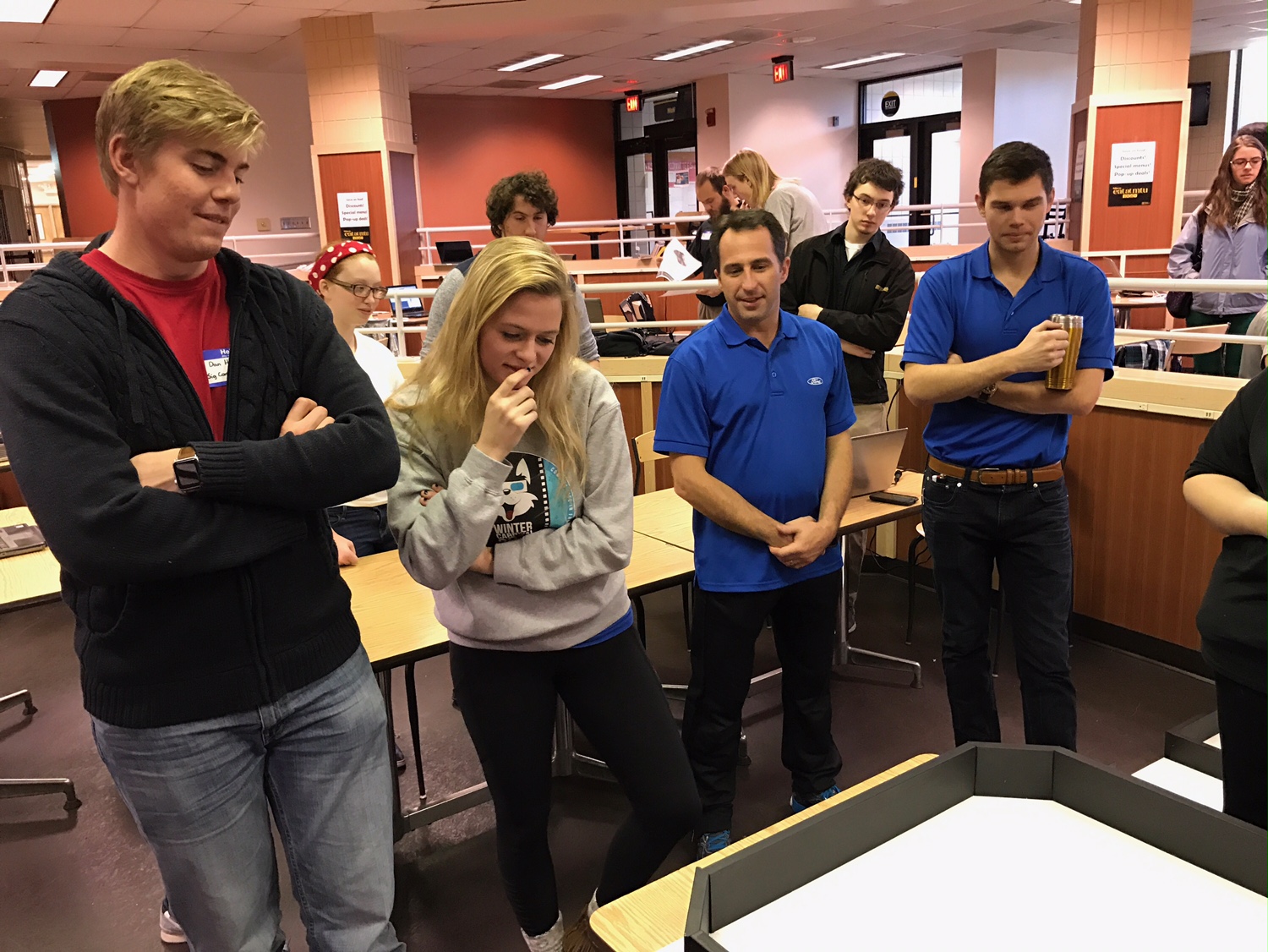 RSE is advised by Dr. Glen Archer.
Check out @mtuECE for more highlights from the event.