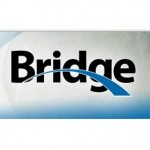 Bridge magazine is published by the Center for Michigan, a nonpartisan, nonprofit, 501(c)3 "think-and-do tank" based in Ann Arbor.
Bridge's mission is to inform Michigan citizens about their state, amplify their views and explore the challenges of our civic life. Our goal at Bridge is simple: To better inform Michigan's private citizens so as to encourage a vibrant state in both the private and public sectors.
In the December 2014, two article featured Michigan Tech, and especially STEM education and engineering.
Braving Upper Peninsula winters, Michigan Tech grads strike gold