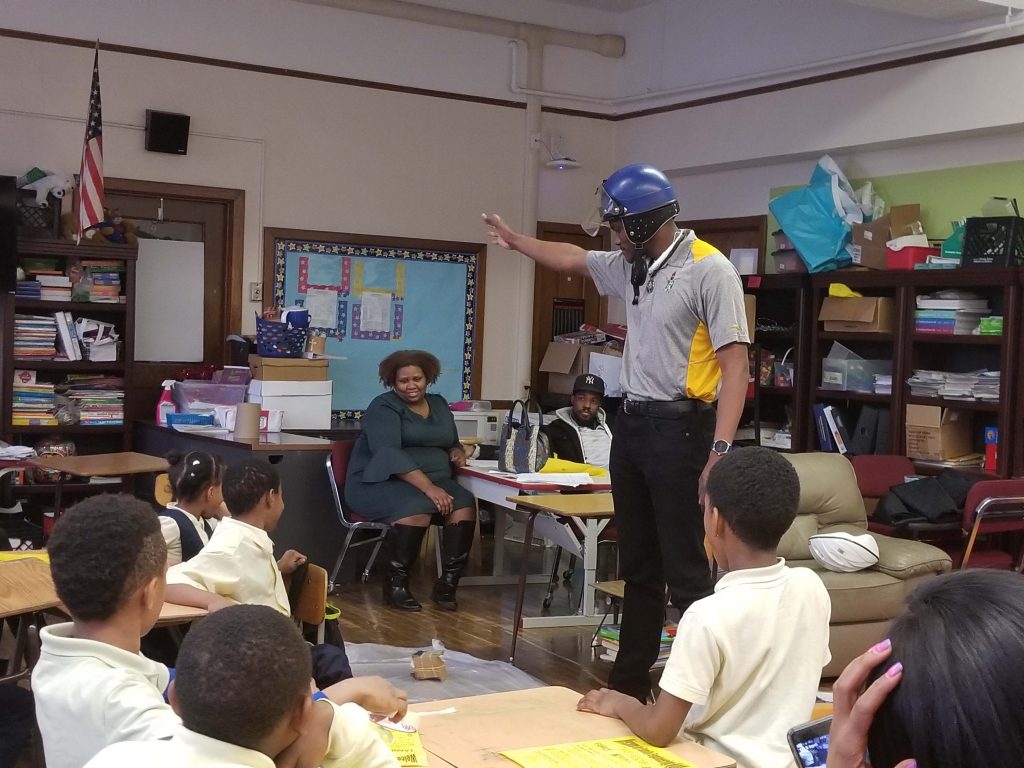 While some students travel for adventure during spring break, others travel for the greater good. The Michigan Tech Chapter of the National Society of Black Engineers (NSBE) will head to Motor City to spread the message of STEM.
Ten Michigan Tech engineering students will visit six middle and high schools to encourage students to consider college and a STEM (Science, Technology, Engineering, Math) careers as part of the chapter's 8th Annual NSBE Alternative Spring Break trip to Detroit from March 11-13, 2019.
During the school day, the Michigan Tech students will make classroom presentations to middle and high school students encouraging them to continue their education after high school, consider going to college or community college, and choose a STEM career path. The NSBE students will also conduct evening Family Engineering events at three K-8 schools.
The goal of the NSBE classroom presentations and Family Engineering events are to engage, inspire, and encourage diverse students to learn about and consider careers in engineering and science through hands-on activities. These programs are designed to address our country's need for an increased number and greater diversity of students skilled in STEM (math, science, technology, and engineering).
NSBE School Presentation Schedule ~ Monday-Wed, March 11-13, 2019
Morning High School Classroom Presentations (first 3 periods):
Western International High School
Communications and Media Arts HS
Ben Carson High School
Afternoon Middle School Classroom Presentations (2 periods after lunch) and K-8 Family Engineering Nights (3-5 pm):
Ronald Brown Academy
Thurgood Marshall K-8 School
Clippert Academy
This outreach effort is funded by General Motors, and the Michigan Tech Office of Admissions and College of Engineering, in partnership with Detroit Public Schools Community District. The effort is coordinated by the Michigan Tech Center for Science & Environmental Outreach.
High school students at these schools will also be encouraged to apply to participate in a 6-day Engineering & Environmental Science Exploration at Michigan Tech from July 20-27, or a 5-day Summer STEM Internship at Michigan Tech from July 15-19. Each participating student will be supported by a $700 scholarship. Application information is available here.
For many other students at Michigan Tech, For Michigan Tech students, spring break is a time to take the dedication, innovation and tenacity they bring to the classroom to a different venue. Read more about the wide range of alternative spring breaks taking place this year.