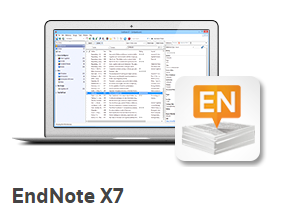 Learn how EndNote can help you easily create and manage bibliographic information and incorporate references into your writing. EndNote also offers a relatively easy way for faculty to upload citations into Digital Measures.
Sessions will be held on Tuesday, September 22 in Library 242:
1:00-2:15 p.m. EndNote Basic
This workshop will introduce users to creating and managing references using EndNote. No prior knowledge of EndNote is necessary. In this workshop, participants will learn how to create an EndNote Library, add and annotate full-text documents and create custom and smart groups.
2:15-3:00 p.m. EndNote Cite While You Write

Learn to incorporate your EndNote Library citations into a written MS Word document in the particular style your manuscript requires. Attendees will also learn how to locate and import specialized output styles. Attending EndNote Basic, or prior knowledge of building and managing an EndNote library, is recommended.
Additional sessions will be offered on September 30th and October 22nd, with EndNote Basic from 5:00-6:15 p.m. and EndNote Cite While You Write from 6:15-7:00 p.m. All EndNote sessions will take place in Library 242.
Michigan Tech licenses EndNote at no charge to all active students, faculty and staff. Additionally, a free version of EndNote is available for use post-graduation. Visit the library's EndNote LibGuide to download the software and get a sneak peek at what EndNote can do for you!
Our instruction room has EN X7.4 on Windows workstations. Attendees may bring their own laptops with EN X7.4 downloaded prior to the session.
Visit the library's Workshops page for more information about these and other upcoming workshops. Registration is not required to attend! For questions, contact Erin Matas at ematas@mtu.edu or 7-2419.