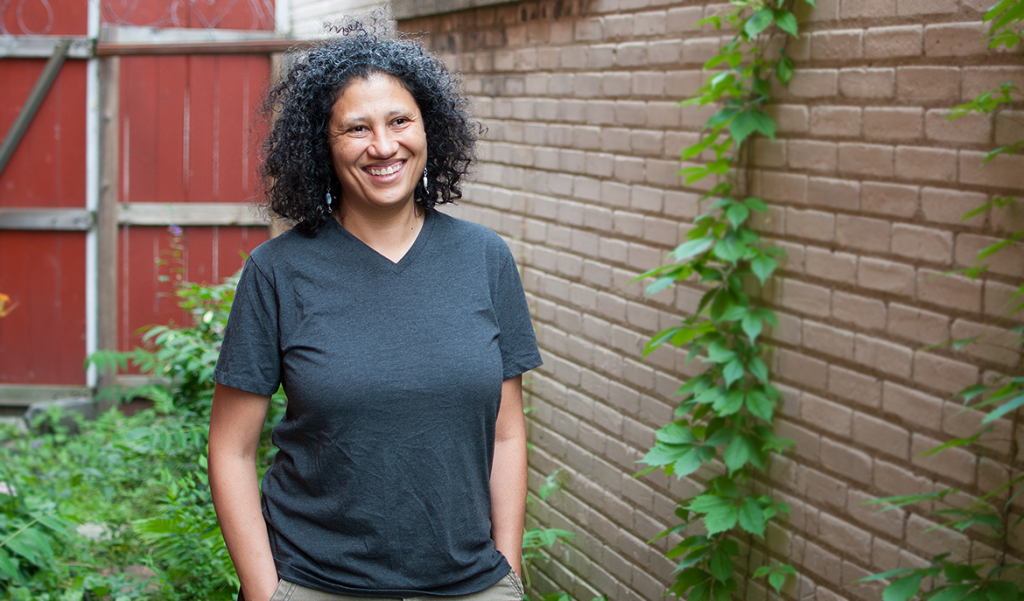 The talk that was to take place on Tuesday, October 27 at 4 pm has been postponed. We are trying to reschedule the talk for later this semester. Please check back or call the Michigan Tech Archives at (906) 487-2505 for more information.
————————–
As part of the "Black Voices in the Copper Country" project, the Michigan Technological University Archives and Copper Country Historical Collections will be hosting a talk by Dr. Michelle S. Johnson, a Community Historian with the Michigan Historical Center in Lansing. The talk, "Exhibits for  New Century: Researching the African American Experience in Michigan from the Copper Country to the Capital," will explore the historical center's Exhibits for a New Century project, which is an interpretive exhibit documenting the African American experience across the state. Johnson will also discuss the methods and meaning behind the exhibit as well as a statewide research initiative to uncover and share African American narratives in Michigan history, such as the grant-funded project taking place at the Michigan Tech Archives.  This event is free and open to the public. Refreshments will be served.
Johnson has executed extensive work on securing and promoting spaces where socially marginalized people express their autonomous and authentic selves. As co-founder and executive director of Fire Historical and Cultural Arts Collaborative, she collected and oversaw the collection of numerous oral histories around issues of place, community, race, ethnicity, class, gender, sexuality and history. Johnson served as the Freedom Trail coordinator for the State of Michigan from 2000-2008 and consults on 19th century history projects in the state and the mid-west region, especially the Underground Railroad. She researches, writes and lectures for academic and public settings on aspects of African American culture in Michigan. Her scholarship includes a community project in Loughman, Florida researching, interpreting and performing the work of Zora Neale Hurston. Named WIDR's "most beloved DJ," Johnson has appeared as a weekly host for Slip Back Soul for 9 years as DJ Disobedience.
This talk is made possible in part by a grant from the Michigan Humanities Council, an affiliate of the National Endowment for the Humanities.