You can customize the breadcrumb the is displayed for your index.pcf page. It is recommended to keep this text short and not repeat words from other breadcrumbs already displayed in the path. This field is available on all _props.pcf files.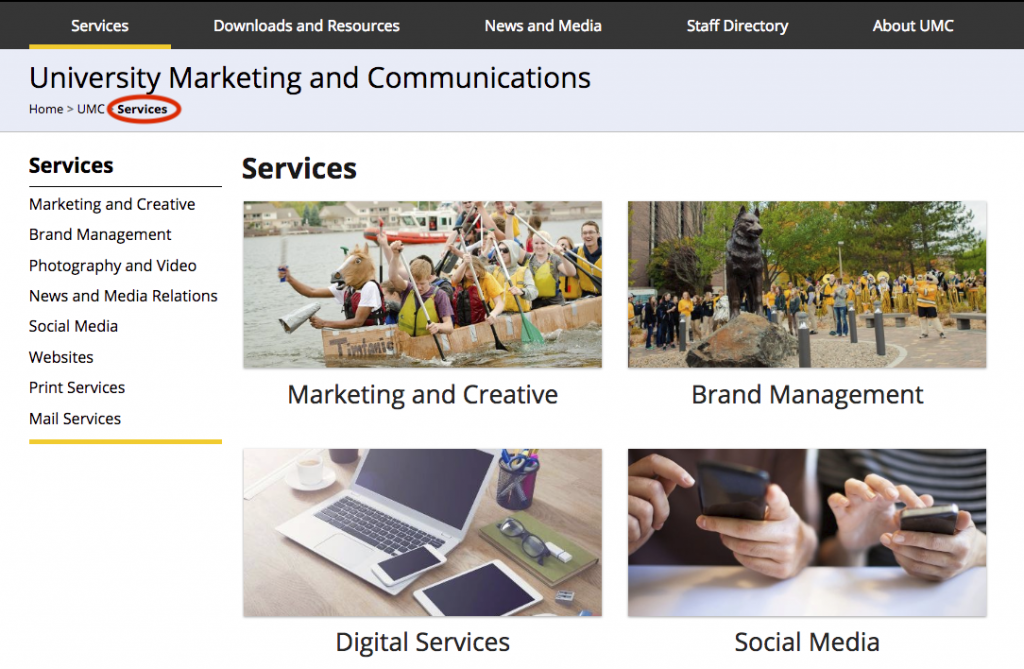 Open the _props.pcf file for the page.
Go to Properties in the Page Actions Toolbar.

Be sure you have the file checked out (if not, click on the lightbulb icon in the Page Actions Toolbar).
From the Parameters menu on the left, find the Section Breadcrumb field.

Enter the desired breadcrumb text.
Click the Save button.
The _props.pcf file, index page, and any subpages will need to be published.