You can preview all pages as they would be seen on the live site and all files. You can preview a page whether it is check out to you or not and you can preview files checked out to others. If you have the page open, click on the Preview tab in the Page Actions Toolbar.

The other way to preview an item is by opening the More Actions menu in the Pages List View, go to Review, and select Preview.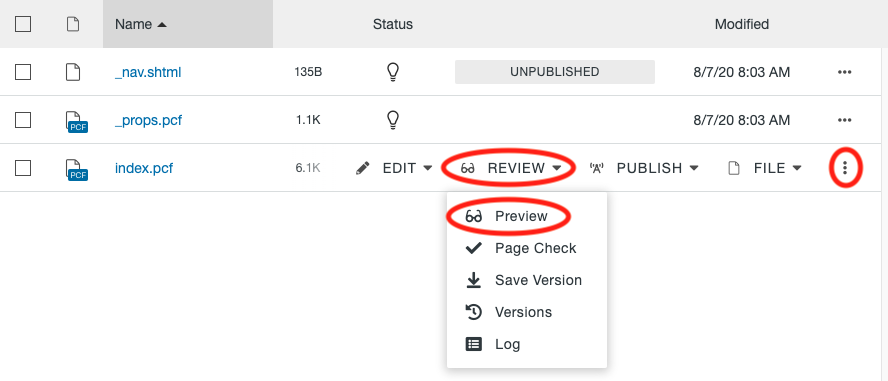 Please note, the view of the page from the Edit tab may not always be accurate in order to speed up load times within the CMS.