A free service called Google My Business lets small businesses update their search engine listing. This is particularly useful for Michigan Tech departments who focus on sales, who run promotions, who have distinct hours of operations, and/or which attract and serve tourists.
Customizable Content
Google My Business lets you customize various aspects of your business information in Google search results, including:
Address
Hours of Operation, including special hours for holidays
Phone number(s)
Photos of your business (inside and outside)
Promotions/Sales
Website
You are able to make edits online and through the My Business app. Edits are fast and easy. Customized content shows up in the right sidebar of desktop Google search results. Results show towards the top of mobile Google search results.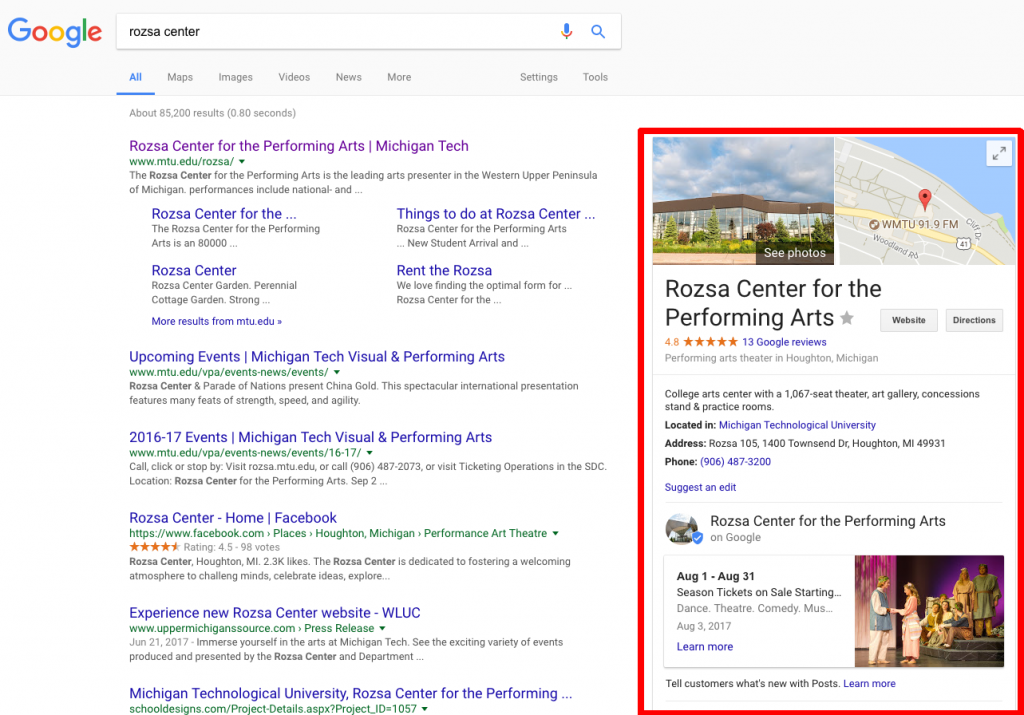 Who Can Make Edits?
In order to make edits, you must either claim your business through Google or receive Admin access from the entity who has claimed your business for you. University Marketing and Communications has been strategically claiming businesses to protect them and to be able to share them with the appropriate managers across campus. If you would like access to your business through UMC, please email webmaster@mtu.edu.
Once you have access, you can log in online and review your business's profile to make edits. If you have any questions about using the interface, please email webmaster@mtu.edu and we can set up some time to assist you.