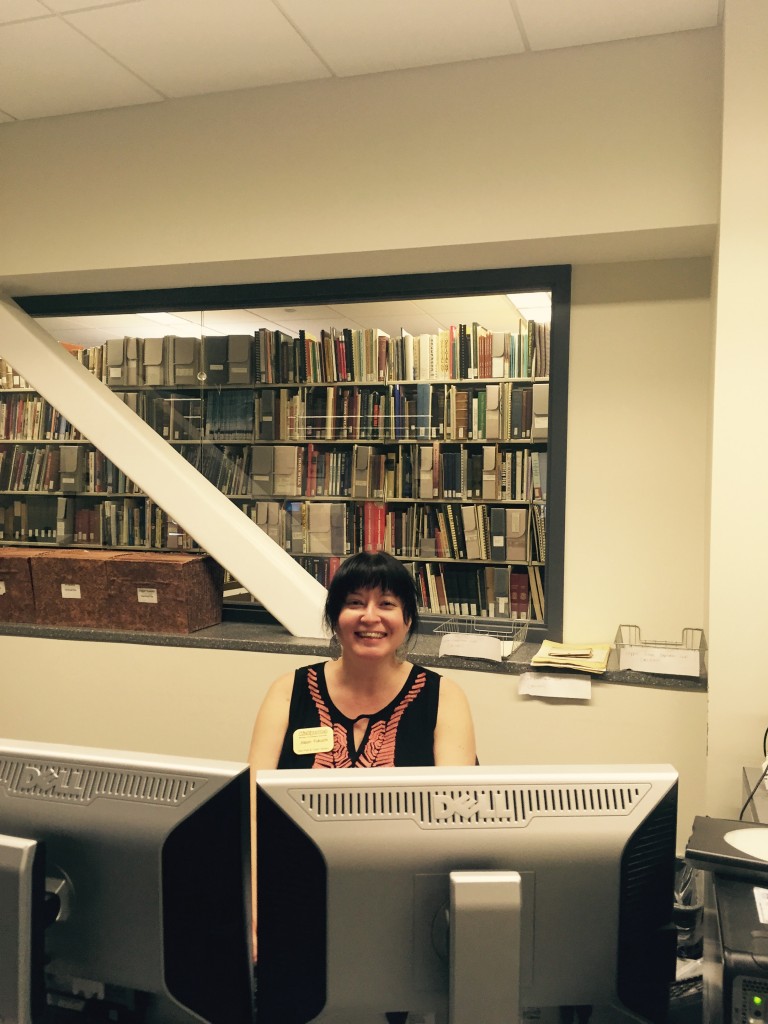 Thanks to the Friends of the Van Pelt Library, we have had the sincere pleasure of hosting a graduate intern this summer. Alison Fukuchi has been hard at work the past few weeks, gaining experience in public service, collections handling, and research. If you wish to learn more about what our intern has been working on, please read Alison's update report below.
————————————————————————————————————–
I am in the middle of my fourth week interning at the Michigan Technological University Archives and Copper Country Historical Collections, and I am surprised at how time flies! During this relatively short period of time I have had a wealth of experience in many areas of archival practice. For the first two weeks, my focus was primarily on the reference desk and various services provided for researchers, as well as developing familiarity with locating resources using Archivists' Toolkit and finding aids. I became acquainted with the most commonly requested materials for genealogical research, such as the extensive employment records for the Calumet and Hecla Mining Company, Quincy Mining Company, and Copper Range Mining Company. Furthermore, I had the opportunity to utilize the database HeritageQuest to assist patrons with locating census records, to work with original Sanborn-Perris fire insurance maps from the 1900s, and to handle a wide-variety of materials from the closed stacks.
On the technological side, I have been very fortunate to learn how to use digital micro-format readers as well as analog machines, and I now feel comfortable teaching this technology to patrons. In week 3, I had a brief overview of duplication services using our digital scanner with Adobe Photoshop, complete with a lesson in cataloging. Digitization is the next step, scheduled for week 5, which is an area I hope to become much more proficient in as it is greatly in-demand.
Behind the scenes, I have been able to work on my very own processing project involving a recent accession of commencement materials which will be added to MTU-027, Michigan Technological University Commencement Collection. The opportunity to get hands-on experience is extremely valuable and has taught me a lot about setting realistic goals and deadlines for project completion. Plus, I have had some interesting surprises! Earlier this week I uncovered several rolls of film negatives that had been edited and spliced using metal splices. Learning how to process such materials for longevity is one of the most fascinating areas of archival preservation.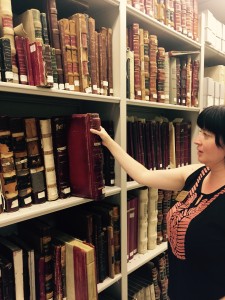 On a personal note, I am finding great enjoyment in the rich natural landscape around Houghton. Joining the Outdoor Adventure Program's Paddle the Portage, I was able to kayak under the Portage Lake Lift Bridge, which was quite loud and rather exciting. Michigan Tech Trails and Recreational Forest has proven a haven of birdsong and solitude. The A.E. Seaman Mineral Museum's exhibits really lent perspective to the mining history of the region, plus the fantastic displays seem more like science fiction then science fact. There was even a chance to socialize with area archivists during a dinner party overlooking the Portage.
Finally, my experience in the Van Pelt and Opie Library in general has set a very high bar for future work environments. Not only has the entire staff been helpful and friendly, they also offered me a very warm welcome. Last week, I had the good fortune to attend a routine library meeting that included dynamic, informative presentations from library staff on conferences they had attended. This institutional culture of support for professional development and collaboration has quite honestly blown me away. I certainly look forward to my final few weeks working with the exceptional staff here in the Michigan Tech Archives and the Van Pelt and Opie Library, confident that when I reflect back it will bring back fond memories of the professional engagement I've witnessed all around.