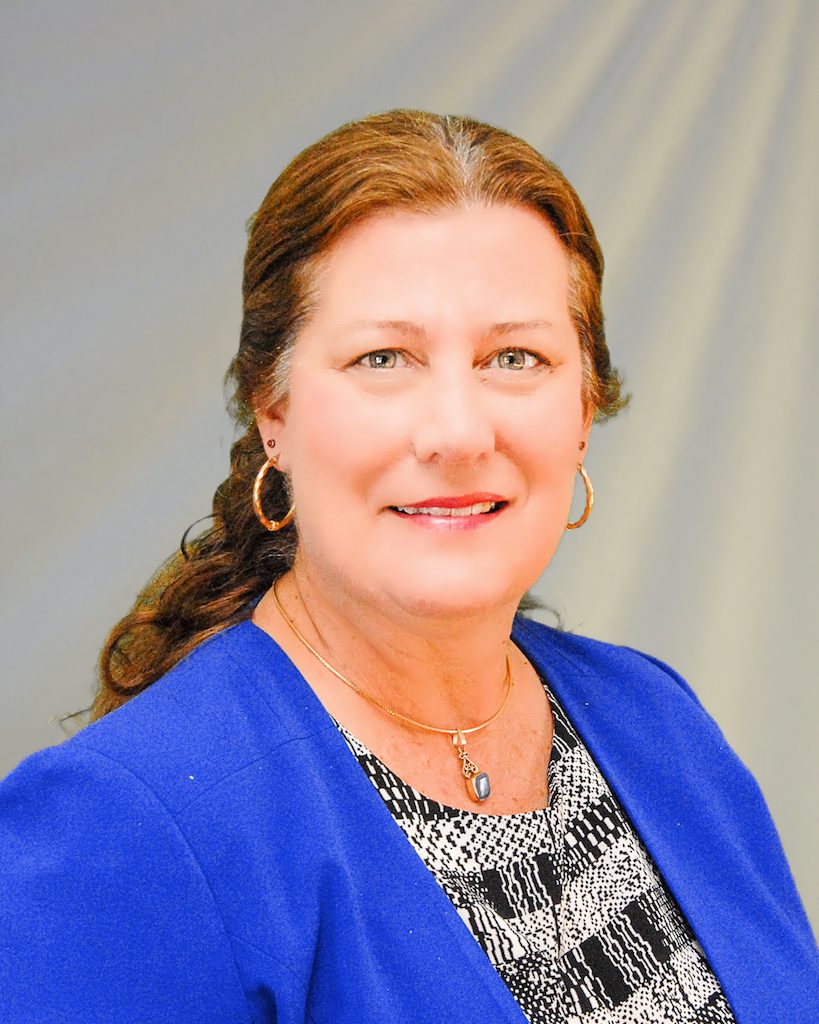 Michigan Tech Professor Emerita Sheryl Sorby, now a professor of engineering education at the University of Cincinnati, was recently elected President-Elect of the American Society for Engineering Education (ASEE), a term she will hold one year before assuming the presidency in 2020.
Sheryl Sorby graduated from Hastings High School in downstate Michigan. "My dad was a teacher and my mom was the school nurse, so we spent every summer in the Upper Peninsula, in Iron River where we have a family cottage on a lake." Just a few hours away was Michigan Tech, where Sorby earned a BS in Civil Engineering, an MS in Engineering Mechanics, and a PhD in Mechanical Engineering-Engineering Mechanics.
Dr. Sorby became a longtime faculty member at Michigan Tech, where she was first a professor of civil and environmental engineering and then of mechanical engineering-engineering mechanics, associate dean of engineering for academic programs, and founding chair of the Department of Engineering Fundamentals, responsible for the development and delivery of Michigan Tech's First-Year Engineering Program.
For nearly three years, Sorby served as a program director in the National Science Foundation's Division of Undergraduate Education. From 2013-2014 she was a Fulbright Scholar conducting engineering education research at the Dublin Institute of Technology.
Sorby has been a member of ASEE since 1991 and has served the Society in various capacities. In 2009 she was inducted as a Fellow of ASEE, and in 2011 she received the Society's Sharon Keillor award as outstanding female engineering educator.
"All information ever conceived is available instantaneously on the Web. There's no sitting around wondering what the answer to a question is—just Google it. And we can Google it on our phones, any time, any place. Rote learning can be done at home or on the beach. To survive, we have to provide students with a reason to come to campus and to provide funders with a reason to support transformational educational research that will move us ever forward. ASEE is the professional society that is poised to help faculty as they rethink engineering and engineering technology education to provide experiences that prepare our students for a lifetime of learning and intellectual engagement." – Dr. Sheryl Sorby, in her candidate statement for ASEE president
Sorby received her first grant in 1993 to develop a course for helping engineering students develop their 3-D spatial skills and has received numerous follow-up grants from NSF and the Department of Education to further the work. Examples of spatial skills include the ability to translate 2-D patterns to 3-D objects or to mentally rotate 3-D objects.  "Although these skills are used across many disciplines including engineering, architecture, geology, medicine and computer science, not everyone has good spatial skills," says Sorby. "Many people who have poor spatial skills believe it is something 'they are just not good at'.  Even good students can have poor spatial skills that can be barriers to learning," she adds.
"Engineering has many 'gateway' courses. Typically, these are thought to be calculus, chemistry, and physics. But it seems that for women and for some men, engineering graphics may be a more significant gateway," Sorby explains. "By helping students improve their ability to visualize in three dimensions, we are able to improve retention rates in engineering, particularly for female students."
Her research shows that with training, women and men achieve consistent and large gains in tests of spatial skills. "First year engineering students, undergraduate students outside engineering, high school students and middle school students have all shown improvement," she says. "Spatial skills can indeed be developed through practice."
Sorby created a small business, Higher Education Services (HES), an educational consulting firm that works to advance spatial research and training worldwide, empowering students to be successful in their studies and ultimately their careers. HES provides training, speaking, coaching and consulting services to academics and non-profits on topics such as spatial training, cognitive learning, self-efficacy, career coaching, research opportunities for students and concept inventories. In addition, she has founded a small business in Ireland to distribute her curriculum throughout Europe and is working with colleagues in the Irish Ministry of Education to implement spatial skills training in secondary schools on a large scale.
Sorby has been the principal investigator or co-PI on more than $14 million in grant funding, mostly for educational projects. The author of seven textbooks and more than 150 papers, she received the Betty Vetter award for Research on Women in Engineering through the Women in Engineering Pro-Active Network (WEPAN) for her work in improving the 3-D spatial skills of engineering students.
"We are very proud of Dr. Sorby's election as the future president of the American Society for Engineering Education," remarked Janet Callahan, Dean of Engineering at Michigan Tech. "Her long-standing leadership and contributions in the area of teaching spatial visualization have changed how we 'visualize' success."
Learn more: Recruiting women for science, technology, engineering and math: Sheryl Sorby at TEDxFulbrightDublin