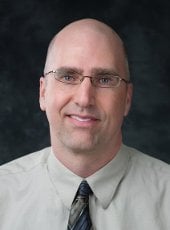 Mark Kulie (GMES/GLRC) is attending the American Meteorological Society 38th Conference on Radar Meteorology this week (August 28 to September 1, 2017) in Chicago.
He will present a talk entitled "Seasonal Variability of Shallow Cumuliform Snowfall: A CloudSat Perspective" in the "Moving Platforms. Vehicle, Airborne, Shipborne and Spaceborne: Satellite" session. He is also co-chairing the "Cloud Studies Using Radars" conference session.
Founded in 1919, the American Meteorological Society (AMS) is the nation's premier scientific and professional organization promoting and disseminating information about the atmospheric, oceanic, hydrologic sciences.