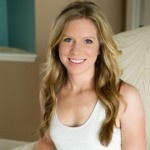 I graduated from Michigan Tech with a Bachelor of Science degree in Scientific and Technical Communication (STC).  My portfolio demonstrates some of the skills and knowledge that I gained through academic, internship, and personal experiences by highlighting some of the work I completed while attending Michigan Tech.
Beginning with the Digital Imaging course, I was able to learn about DSLR photography and photo editing.  Following the course, I started my own photography business and now I work as a professional wedding and portrait photographer in my spare time.
I also focused on technical writing, from rhetoric, to white papers, and even documentation design.  Usability and instructions writing were two of my favorite components of the STC program and I hope to continue developing these skills throughout my professional journey.
During my last year at Tech, I worked as a marketing and communications intern for Horner Flooring, in Dollar Bay, Michigan.  There, I wrote white papers used as marketing collateral, created renderings of floor designs, and enhanced the overall communication of the company.
I am currently working in the Technical Communications department at Kohler Company in Wisconsin.  I could not be more excited to continue building upon the skills that I learned at Michigan Tech and I am looking forward to my future as a technical communicator.