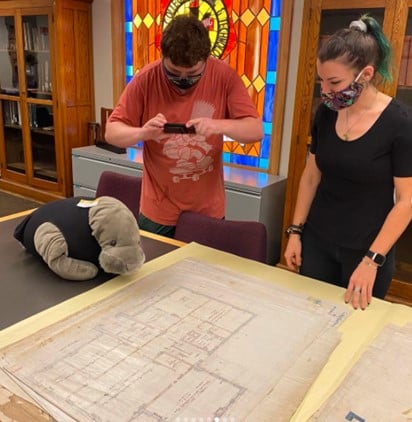 I served as a Social Media Intern in charge of the Instagram/Facebook accounts and creating a
department Discord Server for the Department of Humanities. My internship allowed me to work within the department to reach out to the community, current students, and prospective students. This semester, I worked on professional, casual communication across digital platforms. Using the Discord server I helped set up, I've networked with students in my department I hadn't met yet. The COVID pandemic stressed the importance of these digital spaces. It also allows me to reach out to prospective students within an environment familiar to them.


Creating the Humanities Instagram/Facebook posts involved the new mascot HUgh Manatee,
who promoted humanities-related, on-campus resources. Since I started creating content, I've
seen 72 accounts follow the Humanities Instagram account. I also interacted with users on the
social media accounts, from sharing stories from the Graduate Student Government, to
answering questions posed in the comment sections.
Part of my internship included graphic design for content creation. Some design elements are intuitive, while others are ones I learned through experience. For example, I learned how using
as few fonts as possible helps viewers concentrate on information better. Additionally, layout can make a difference as to what information people pick up. Hearing about ideal placing, colors, formatting, etc. from my mentor and seeing the results helped me understand how each element connects to convey a message.
— Tucker Nielsen, English