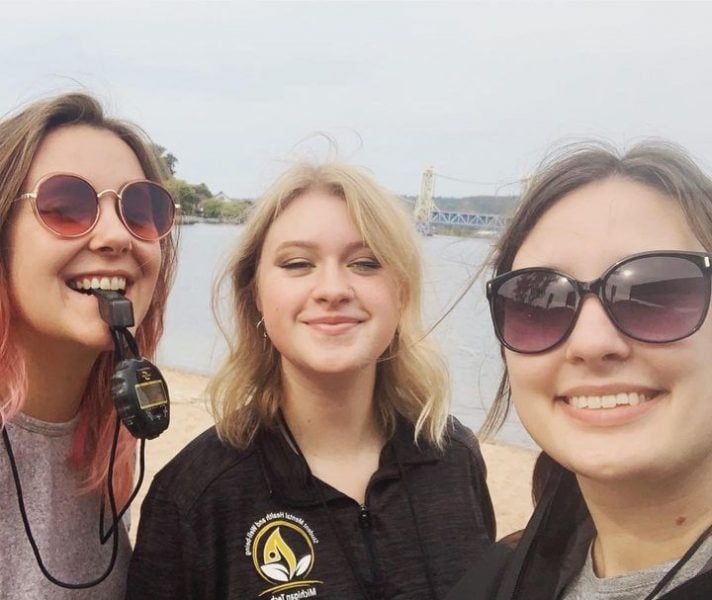 During my first year at Michigan Tech, I felt out of touch with the community due to the pandemic and online classes. I had a discussion with my advisor about future possibilities to engage with students as campus opened back up, and she suggested an internship at the Center for Student Mental Health and Well-being. Working as an intern for the Center for Student Mental Health and Well-Being has not only helped me connect with the student body, it also gave me the opportunity to make new friends while making a positive impact on campus.
The undergraduate team at the center is split up into specific task groups based on people's individual interests; mine dealt mostly with social media. During my time I have helped create and spread information on our social media pages including study tips, mental scheduling, safety tips, and many more topics. One post I made was for Halloween safety tips, which gained a lot of traction on our platform. The post was even shared by the Keweenaw Peninsula official instagram which reached their thousands of followers! I also wanted to help make sure our team worked well together by hosting a staff-bonding event where we decorated cookies to practice our own well-being.
A bit outside of the realm of mental health, we were able to volunteer during homecoming week with the cardboard boat races. Hannah, Cat, and I each timed one of the lanes of boats; and since this was my first cardboard boat race, it made the experience super cool since we were right in the middle of the action.
— Emily Bishop, CCM