Category Archives: Faculty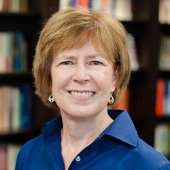 Diane Shoos' (HU) book "Domestic Violence in Hollywood Film: Gaslighting" was published by Palgrave Macmillan in December, 2017.
---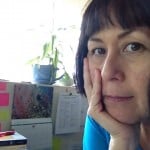 L. Syd M Johnson is interviewed by Big Think about the NIH decision to lift the funding moratorium on "gain of function" research with Potential Pandemic Pathogens and by Futurism about a Black Mirror episode featuring neural implants.
Johnson also was interviewed on Copper Country Today, discussing legal, social and ethical aspects of Michigan's new regulations on medical marijuana. The interview was broadcast Dec. 17th on 97.7 FM, 102.3 FM and 99.3 FM. It is available online.
---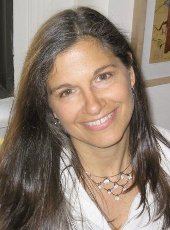 The World War I & the Copper Country collective, led by Sue Collins (HU) in collaboration with Patty Sotirin (HU), Stefka Hristova (HU), Steve Walton (SS), Elise Nelson (Carnegie Museum), and Hilary Virtanen (Finlandia), has been awarded a Michigan Humanities Council grant.
Conceived as a joint project between Michigan Technological University, the Carnegie Museum of the Keweenaw, and Finlandia University, the grant will support a series of events commemorating World War I to run in the fall of 2018 including historical exhibits, a symposium, a relief bazaar, and an immersive life-size trench installation with a Visual and Performing Arts (VPA) produced soundscape.

The project has received a $15,000 public service grant from the Michigan Humanities Council.
---
Michigan Tech Employee Service Recognition Event
On Wednesday, May 6th, 2015, faculty and staff members, along with their guests, gathered at the Memorial Union Ballroom for an awards dinner recognizing 25, 30, 35, and 40 years of service to Michigan Tech.
Among the employees recognized were Victoria Bergvall and Craig Waddell for 25 years of service.
---

The William G. Jackson Center for Teaching and Learning (CTL) has announced its 2015 grant recipients. The grants  support course/program reform or expansion projects using blended and online learning. A committee assembled by the Provost and the CTL Director selected this year's grant recipients from among many proposals.
Lauren Bowen, Assistant Professor of Composition and Director of First-Year Composition in the Humanities Department, was awarded a $10,000-level grant for her Composition in Digital Elements Environments proposal.
---
---

Abraham Romney, assistant professor of rhetoric and composition in the Department of Humanities, was awarded a research fellowship for $5,000 from the International Society for the History of Rhetoric. The fellowship will support archival research to be conducted in South America.
---
Leyre Alegre-Figuero, Lecturer in Spanish Language and Culture

Leyre holds a Master's degree in Teaching Spanish as a Foreign Language from the Universidad Central de Barcelona.  She has worked as a translator in French, English, Catalan and Russian as well as Spanish.
Carlos Amador, Assistant Professor of Spanish Language and Culture

Carlos earned his PhD in Comparative Literature from the University of Texas.  His research focuses on Latin American literature, cultural theory and criticism.
Sara Amani, Lecturer in English as Second Language

Sara earned her PhD from the University of Auckland, New Zealand.  Her research focuses on Metacognitive Strategy Instruction in Second Language Pedagogy.
Maria Bergstrom, Instructor of American Literature, Undergraduate Adviser

Maria earned her PhD in American Literature from the University of Michigan.
Andrew Fiss, Assistant Professor of Technical and Professional Communication
Andrew earned his PhD in the History and Philosophy of Science from Indiana University. His research focuses on the history of Mathematics Education in nineteenth-century America.
Laura Kasson Fiss, Instructor of English

Laura earned her PhD in English Literature from Indiana University, where she wrote her dissertation on the topic of Victorian humor.
Anne Stander, Instructor of English as Second Language

Ann holds a Master's degree in English with a specialization in ESL from Purdue University. She has experience teaching in the United Arab Emirates and in Moldova, as well as in the US.
Dana Van Kooy, Assistant Professor of British Literature

Dana earned her PhD from the University of Colorado.  Her research focuses on British and Global Romanticism.  She has also published on Black Atlantic, Trans-Atlantic and Circum-Atlantic Studies.
Marcelino Viera-Ramos, Assistant Professor of Spanish Language and Culture

Marcelino earned his PhD from the University of Michigan. He specializes in 19th and 20th Century Latin American Literature and Culture.
Audrey Viguier, Lecturer in French Language and Culture

Audrey earned her PhD in French Literature from the University of Florida. Her research focuses on radical writings of the French revolution.
---
Last spring, the Center for Teaching and Learning's second annual Creative Canvas Course Contest (C-4) saw students nominate Canvas courses from almost every department that they felt were intuitive and easy to navigate, provided convenient access to course information and materials, and offered resources and activities that helped them succeed.
Nine courses were selected:
HU3151, Assistant Professor Lauren M. Bowen (HU)
CH1160, Associate Professor Paul Charlesworth (Chem)
FA3650, Assistant Professor Kalen Larson (VPA)
MEEM3502, Professor of Practice James DeClerck (ME-EM)
CS5821, Assistant Professor Timothy Havens (ECE)
BUS1100, Lecturer Michele Loughead (SBE)
MEEM4700, Professor Gordon Parker (ME-EM)
UN5100, Professor Judith Perlinger (CEE)
FW4370, Assistant Professor Joseph Wagenbrenner (SFRES)
After the results came in, some of the winners graciously provided short video course tours so that others can learn from the design features of their courses. The CTL Tip of the Week is brought to you by the Jackson Center for Teaching and Learning (CTL). If you see anything in these course tours that you'd like to emulate, but don't know how, eLearning walk-in hours are available at the center, and as always, for help with Canvas at Michigan Tech, visit Canvas One Stop.
---