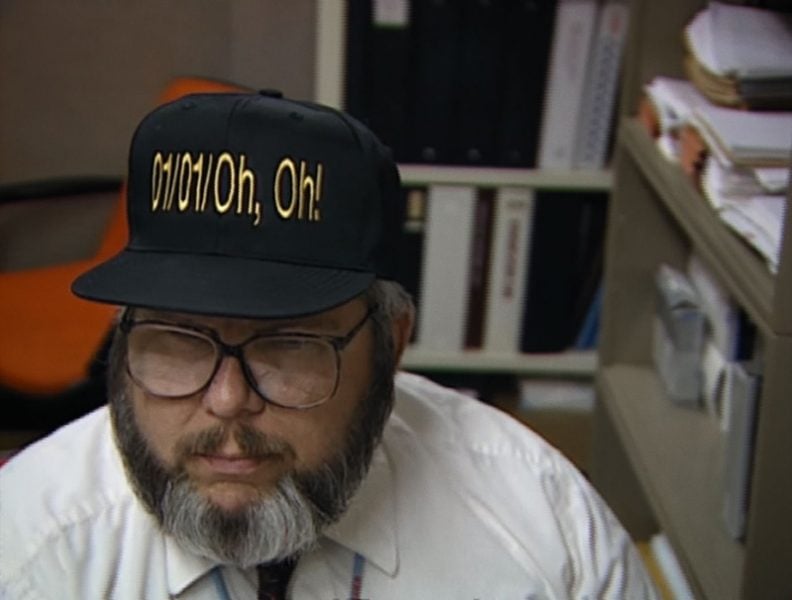 Presenting another year of cinematic explorations and provocations, the 41 North Film Festival returns November 2-5 to the Rozsa Center for the Performing Arts. With a lineup of over 20 films, the festival includes panels, special guests, music, and more. This four-day event is free and open to the public.
The opening night film, Time Bomb Y2K (Becker/McDonald, 2023), takes a sometimes hilarious look back at a significant moment of global technological anxiety. Assembling archival footage from 1997-2000 as the world prepared to face the "Y2K millenium bug," the filmmakers offer both a time capsule and an opportunity to reflect on technological dependency and its implications. Continuing the discussion about technology on Sunday with a different set of questions is Another Body (Hamlyn/Compton, 2023), about a college student who takes us on an investigation into deepfake pornography after she finds herself a victim of it. Both films will offer panel discussions following the films.
On Friday night, the spotlight turns to the Elephant 6 Recording Company (Stockfleth, 2022), an inspiring story about the music collective that gave rise to such bands as Neutral Milk Hotel and the Apples in Stereo, among many others. Core member of the collective, Robert Schneider, who is now part of the Michigan Tech faculty in mathematics, will be joined by Schneider and producer Daniel Efram for a Q&A. A reception will follow this film in the Rozsa Lobby with music by Liquid Mike, helmed by alum Mike Maple (CCM '19).
Saturday afternoon offers films that expand our field of view on history, culture, and current events. In King Coal (Sheldon, 2023), Elaine McMillion Sheldon takes a poetic look at the people and places of central Appalachia where she grew up; Black Barbie: A Documentary (Davis, 2023) examines Black female representation through the history of Black dolls; and The Mission (McBaine/Moss, 2023), investigates the legacy of colonialism and the death of John Chau, whose missionary zeal led to a fatal encounter in 2018.
Saturday evening, the festival presents The Erie Situation (Ruck, 2022), which takes a hard look at the confluence of science and politics around a great lake's toxic algae problem. Co-sponsored by the Great Lakes Research Center, the film will be followed by a panel discussion and Q&A with filmmaker David Ruck.
More lyrical and contemplative offerings this year include the charming Hummingbirds (Castaños/Contreras, 2023), which follows two friends (one documented, the other not) on their adventures in Laredo, Texas, and the festival's closing night film, 32 Sounds (Green, 2022), a meditation on the power of sound.
In partnership with the festival, MTU Film Board will be offering Wes Anderson's Asteroid City in Fisher 135 over the course of the weekend.
Major sponsors of the festival include the department of humanities, the department of visual and performing arts, and the college of sciences and arts. For more information, contact Erin Smith, ersmith@mtu.edu.