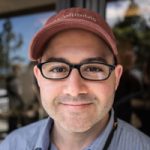 What's it like to create solutions for people you won't know in your lifetime? This wicked problem is faced by designers, artists, engineers, software developers, research scientists, information architects, content strategists—creatives of all sorts.
Jonathon Colman, product usability and lead content strategist at Facebook, offers some answers in his talk, "Wicked Ambiguity," at 7 p.m. Monday (Sept. 18) in Walker 134.
In addition to his primary responsibilities at Facebook, Colman helps to recruit and place college interns. A Michigan Tech alumnus, Colman earned his BS in scientific and technical communication in 1997. Before joining Facebook in 2013, he worked in digital marketing and search engine optimization for REI (Recreational Equipment, Inc.) and the Nature Conservancy.
This even is sponsored by the Department of Humanities.