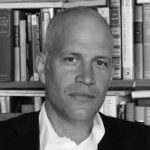 Join Scott Marratto (HU) from 4-5 p.m. Wednesday (Nov. 1) in MUB Ballroom B1 for his presentation, "Morality and Technology: Rethinking Engineering Ethics."
Marratto's discussion will conclude the Fall 2017 HuskyLEAD workshops; however, individuals are still encouraged to check out the HuskyLEAD-Strengths Series opportunities still happening.
Traditional approaches to engineering ethics stress the application of professional codes of ethics to real-world problems. The mainstay of education in this approach is the case-study: the examination of real and hypothetical incidents (e.g., the space shuttle Challenger accident) with a view to drawing lessons about how ethical rules and procedures could, or should, have been applied. A number of ethicists and philosophers of technology have raised critical questions about this approach.
They have argued that ethics should be more integrated into the education of engineers and designers. In this talk and discussion, we will consider some of these challenges and proposals for new approaches to engineering ethics.