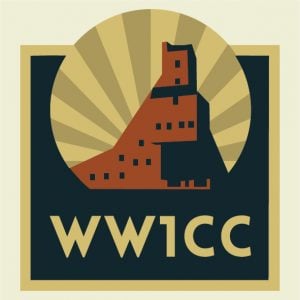 The WWI Armistice and Aftermath Symposium is a two-day event, Friday and Saturday (Sept. 28 and 29) that includes presentations, a film and concert, most on the Michigan Tech campus.
Armistice Day 2018 marks the centenary end of World War I. This symposium explores the conditions and impacts of the Great War as experienced during and afterward.
All events are open to the public and admission is free. The full program is available online. A box supper on Friday and a buffet lunch on Saturday are available for $5 and must be reserved in advance by no later than noon Wednesday (Sept. 26).
Friday's events:
4-5 p.m.: Sue Collins "Local Theaters, Propaganda and WWI." Orpheum Theater, Hancock
6-7 p.m.: Superior Wind Symphony, "Europe, America, and the World: An Outdoor Concert." On Walker lawn if weather permits; otherwise McArdle Theatre
7:30-8:30 p.m.: John Morrow Jr. (University of Georgia), "African American Experience in WWI and Aftermath." Rozsa Lobby
Saturday's events:
8:45 a.m.: Symposium Committee Welcome, MUB Ballroom
9-11:15 a.m.: Symposium Panels (see full program online)
12-1 p.m.: Lynn Dumenil (Occidental College), "Women and the Great War." MUB Ballroom
1:15-3:45 p.m.: Symposium Panels
7:30-9 p.m.: "Copper Country at the Silver Screen in 1918," Rozsa Theater. A silent film program featuring a 1918 Charlie Chaplin film, film shorts, newsreel, and Four Minute-Man performance; music performed by Jay Warren, Chicago's foremost Photoplay organist.