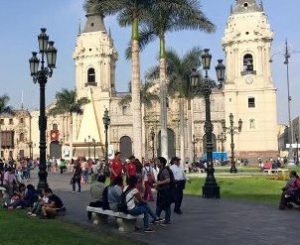 Carlos M. Amador will host an information session for the 2019 Lima, Perú Faculty-Led Study Abroad—Summer Track B. The session will take place from 5 to 6 p.m. today (Oct. 4) in the Walker Arts and Humanities HDMZ room 120A.
Students interested in study abroad, international minors and foreign travel are welcome to attend this meeting. Amador has led multiple study abroad trips in both Spanish and English. Information on scholarships, course offerings, pricing and international travel will be presented.
Light refreshments will be served. Forward any questions to Amador.