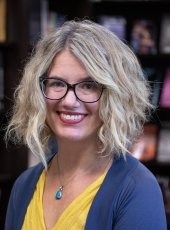 Marika Seigel (HU) is accepting proposals for potential client projects for Grant Writing (HU3694), offered this spring semester. For their final projects for the course, students will research and write grant proposals (or portions of grant proposals) for campus and community clients, usually nonprofit organizations.
The best grant projects for this class are small, well-defined projects that can be funded through smaller grants (typically $50,000 or less) from foundations or state government grant programs.
If you are involved with an organization that would be interested in collaborating with students to work on a grant proposal, or if you know of a potential client, contact Seigel at maseigel@mtu.edu, by Friday, Jan.17.