This is the third installment of Lean in Their Own Words. At the April graduation ceremony for our new Lean facilitators, the graduates each said a few words about what Lean means to them. Many of them have given me permission to share their thoughts with you. This week, we'll hear from Todd Van Valkenburg, Senior Programmer/Analyst in IT's Enterprise Application Services.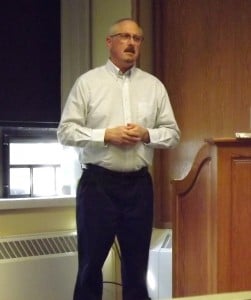 "What does Lean mean to me now that I've gone through Lean facilitator training? At the end of every class day, and much to my dismay, Ruth had each of us get in front of everyone and give a quick presentation of what resonated with each of us. At the end of that first day, what popped into my head was the adjective "HEALTHY," as in a healthy problem solving process. And that word has stuck with me throughout the class."
"The Lean approach to Continuous Improvement is HEALTHY because: 1) At its core, it's a non-blame, respectful approach to problem solving. Contributions are taken seriously and all voices are heard. 2) The process encourages people from different departments, backgrounds, skill levels, and experiences to come together to work on common objectives. 3) This approach relies on teamwork, learning from each other, and developing skills that each participant can bring back to his/her own department to share. And finally, 4) we are addressing problems/opportunities head on by carving out the time to really look at them instead of dealing with them later or hoping that they will just go away."
"I'd like to conclude today with some imagery that also represents what Lean means to me. First, imagine that I'm working alone on solving a complex problem that impacts a few departments on campus. I am NOT using the Lean principles of continuous improvement. Now, further imagine that the challenges, obstacles and constraints I face are gusts of wind pushing against me causing me to literally lean. I could lean too far one way or the other, lose my balance, and fall right over. Now here's the second image. Instead of working alone, imagine that I'm working right alongside a few others folks in those departments trying to solve that very same problem. This time, we ARE using the principles of Lean. We interlock arms and form a circle. Now, as these gusts of wind hit the group, some of us may lean but the others in the team provide the support and counter-balance to spring us back upright and put us right back on track. To me, this imagery demonstrates that working as a team and applying Lean principles is a very healthy way to solve problems at Michigan Tech."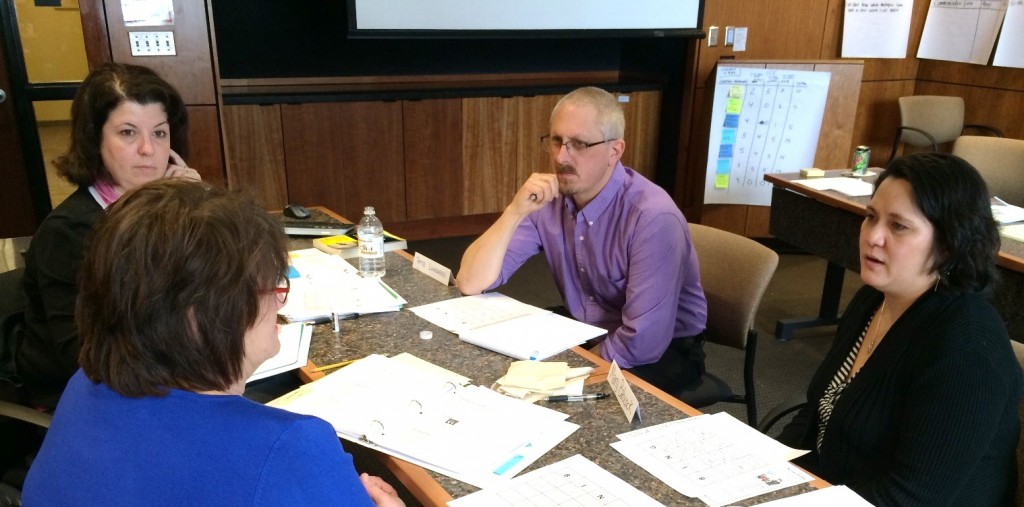 Take a look at the list of our campus facilitators. Any one of them would be happy to talk with you about Lean and continuous improvement!