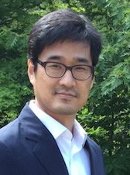 Jae Yong Suh, PhD
Jae Yong Suh joins the Department of Physics as an assistant professor. Suh comes to Michigan Tech from Northwestern University.
Suh earned a PhD in Physics from Vanderbilt University and a master's in physics from Korea University.
Suh has been published in Nano Today, Nature Nanotechnology, Nano Letters and the Journal of Physical Chemistry. Suh also holds three patents.