Category Archives: Awards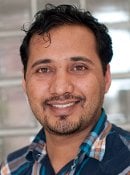 The Graduate School has announced PhD Candidate in Physics Kamal Dhungana has received a Doctoral Finishing Fellowship for Summer 2015.
---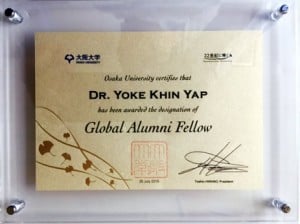 Yoke Khin Yap (Physics) was awarded by Osaka University in Japan with the title of Global Alumni Fellow. The newly established award is granted to alumni who are academically active overseas. Yap is among the first few honorees joining alumni from Purdue, Pennsylvania, Columbia, The National Institute of Health, Roswell Park Cancer Institute, Cambridge and others.
Yap has been an active alumni of Osaka University. He is one of the founding members and board of directors of the Osaka University North American Alumni Association (OU-NAAA) created in January 2006. OU-NAAA helps alumni in North America connect with the university, students and faculty through social and academic networking activities.
---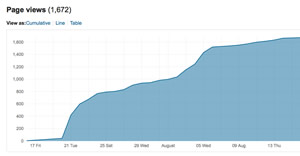 Yoke Khin Yap and collaborators' article, "Switching Behaviors of Graphene-Boron Nitride Nanotube Heterojunctions" was published on Nature Scientific Reports.
The work of Yap and collaborators has also been highlighted in Nanowerk, Scicasts, Electronics Weekly, EE Times, IEEE Spectrum, KurzweilAl, Sciencedaily, phys.org, EurekAlert and numerous others.
The Almetric system (social attention of a scholarly article) ranks Yap's paper in the 97th percentile of all tracked articles of a similar age in all journals.
---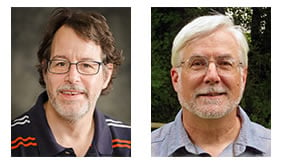 The Astronomical Society of the Pacific (ASP), one of the most innovative and respected astronomy science education organizations in the U.S., is proud to announce the recipients of its 2015 awards for excellence in astronomy research and education.
The awards will be formally presented at an ASP Awards Ceremony and Banquet on October 10, 2015 at Chabot Space and Science Center in Oakland, CA as part of ASP's Annual Meeting and Public Festival (Universe 2015).
The Klumpke-Roberts Award for outstanding contributions to public understanding and appreciation of astronomy is awarded to Dr. Robert Nemiroff (left) and Dr. Jerry Bonnell (right) for their work on the Astronomy Picture of the Day. Dr. Robert Nemiroff is a Professor in the Physics department at Michigan Technological University. He is an active researcher, teaches undergraduate and graduate physics courses, and supervises graduate students. Dr. Jerry Bonnell is a research scientist with the University of Maryland Astronomy Department on contract to the Astrophysics Science Division at NASA's Goddard Space Flight Center. They are the co-creators and co-editors of Astronomy Picture of the Day (APOD). Since 1995, they have selected and explained one image of our universe every day. Their explanations include links to additional information, deepening the educational value of the site. Each day's image and explanation are archived, forming what is one of the largest annotated archives of diverse astronomy images on the web. APOD's home site is hosted by NASA's Goddard Space Flight Center and currently gets an average of 1 million hits per day. Its three major social media sites collectively have over 2 million followers. APOD is translated into 21 languages, including Arabic, Russian, Spanish, Indonesian, and Chinese, and has mirror sites in at least 23 countries.
---
Michigan Tech Employee Service Recognition Event
On Wednesday, May 6th, faculty and staff members, along with their guests, gathered at the Memorial Union Ballroom for an awards dinner recognizing 25, 30, 35, and 40 years of service to Michigan Tech.
Among those recognized for 25 years of service were Jacek Borysow and Alex Kostinski.
---
The Vice President for Research Office announces the Research Execellence Fund Awards. Thanks to the volunteer review committees, as well as the deans and department chairs, for their time spent on this important internal research award process.
Will Cantrell, EPSSI/Physics, received an Infrastructure Enhancement Grant for "Acquisition of a Cloud Condensation Nucleus Counter."
---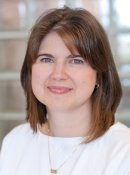 The Graduate School is pleased to announce that Amanda Shaw was awarded Honorable Mention for the Midwestern Association of Graduate Schools (MAGS) Excellence in Teaching Award at the master's level. Shaw was awarded the Outstanding Teaching Award at Michigan Tech in the spring of 2014.
One of her most notable accomplishments as an instructor has been redesigning how Introduction to Astronomy is taught on campus and online. In the classroom, she utilizes many active learning techniques, including astronomy playing cards, manual clicker cards, in-class projects and mini-lectures. Shaw adopts a similar format online, involving students in mini-lectures created with Camtasia and embedded with rich video content from NASA and quizzes. She plans to publish a paper comparing and contrasting the student learning outcomes in the on campus and online version of the identical course.
Shaw was nominated by Ravi Pandey (Physics) and is advised by Alexander Kostinski (Physics). She is pursuing a Masters in Physics.
---
Physics major Colin Scheidler is a recipient of the 2015 Summer Undergraduate Research Fellowship (SURF) Award for his project "Growth of Molybdenum Disulfide Monolayer Films by Chemical Vapor Deposition." Colin's advisor is Dr. Yoke Khin Yap.
Summer Undergraduate Research Fellowship Recipients Announced
This summer, the Summer Undergraduate Research Fellowship (SURF) program will fund 23 students from across the University with funds from the Vice President for Research and the Honors Institute. Some matching funds were provided by the Biotechnology Research Center and PI Adrienne Minerick. The total funding for the program this year is $92,000.
Since 2002, the SURF program has funded 270 students. In that time, SURF recipients have co-authored 60 peer reviewed publications.
---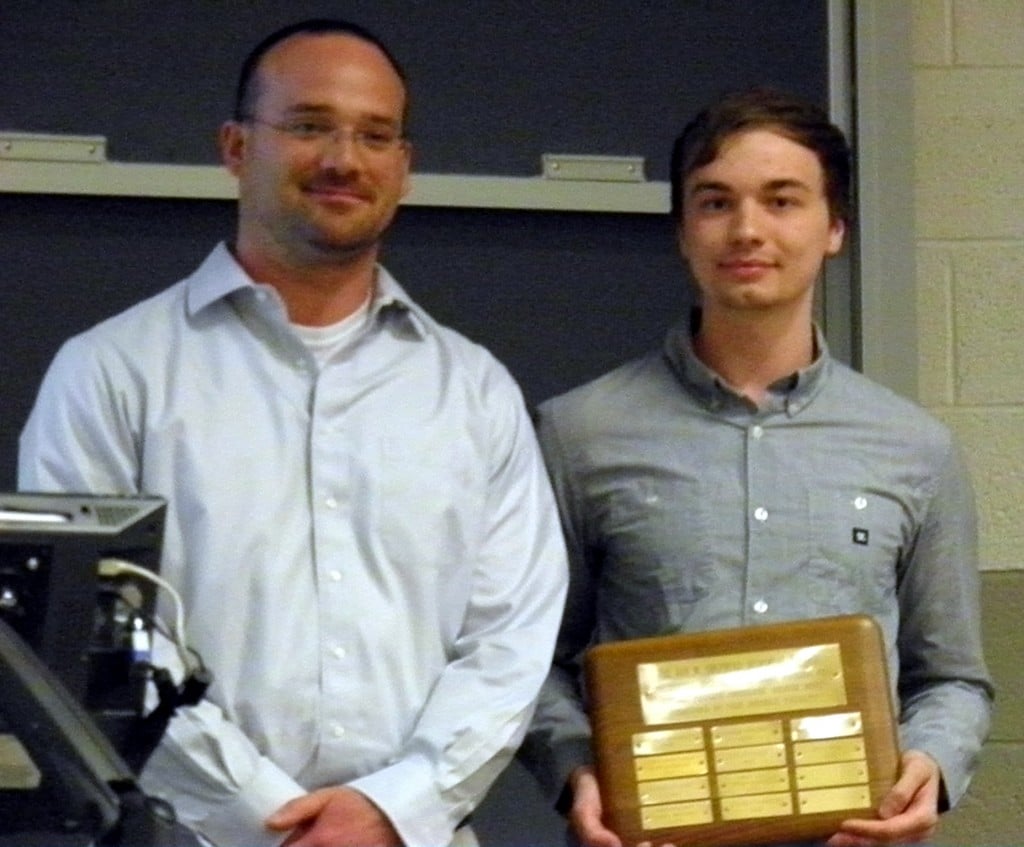 2015 recipient Mick Small (right) accepts the award from alumnus Dr. Joe Kuehl (left).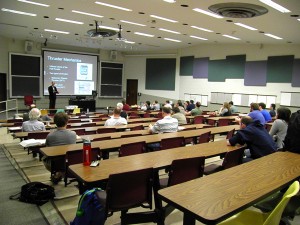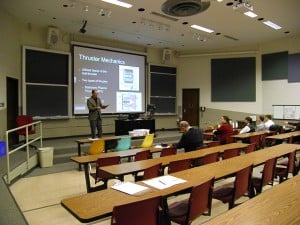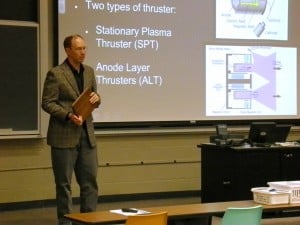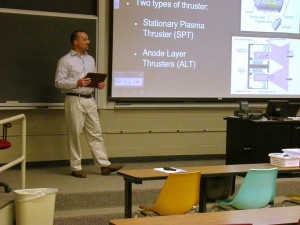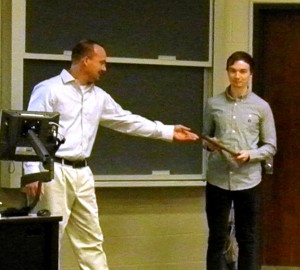 ---
---