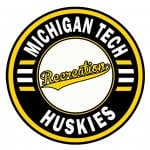 SDC summer building hours will be in effect Sunday, May 3 through Saturday, August 22.
Remember the annual steam shutdown will be May 3-7, with no hot water available.
New this summer is public skating, see the summer schedule for dates. Summer public skating will be offered free to SDC members and Michigan Tech students. Purchasing a SDC day pass this summer will include public skating, or for those only wanting to skate, a $3 skating pass will be available at the SDC ticket office.
Returning this summer is adult lap swim on week days from 1:30-2:30 p.m.
Enjoy your summer and Commit to be HuskiesFit!