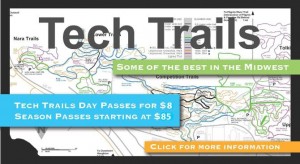 Have you visited the Tech Trails lately?
Now is a great time to see everything the trails have to offer – some of the best cross country skiing trails in the Midwest! Not to mention snowshoeing and biking!
Try it for a day or go all out with a season pass! A season pass to the trails costs next to nothing and will help keep you fit all winter long!
For more information on the Michigan Tech Trails, visit Michigan Tech Trails.