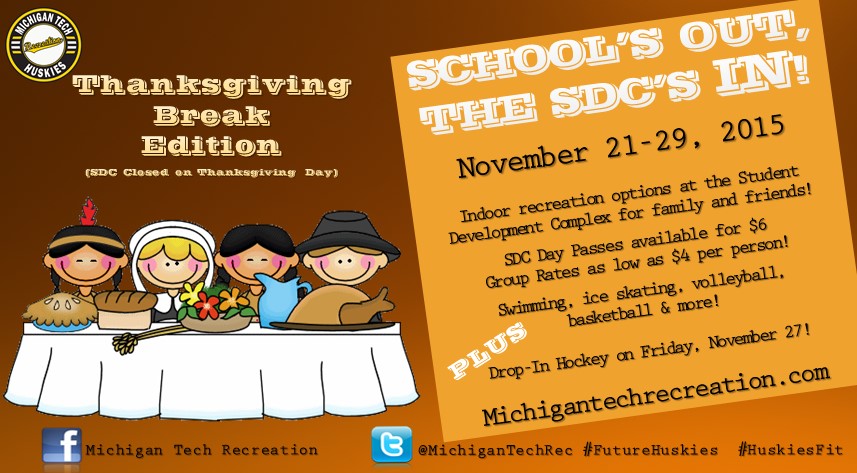 Spend your Thanksgiving break at the SDC!
Though the SDC has limited hours over break week November 21-29, there are still tons of indoor recreation options to enjoy. SDC day passes are available for $6, and group rates are as low as $4 per person. Take the whole family or a group of friends skating, or check out Drop-In Hockey on Friday. With so many great options, there's something for everyone.
Watch us next week for some spectacular Black Friday deals!
For everything Michigan Tech Recreation, visit us at www.michigantechrecreation.com and commit to be HuskiesFit!